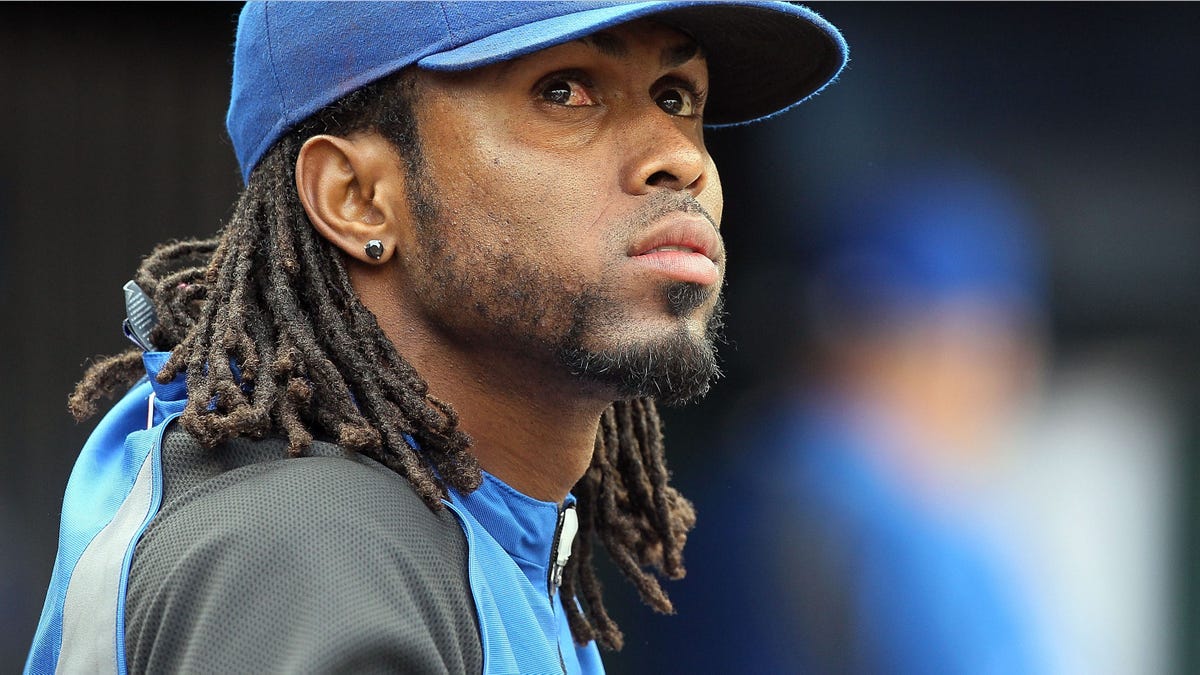 The time has finally come for Dominican shortstop José Reyes to part ways with his signature dreadlocks.
Since debuting with the New York Mets in his rookie season in 2003, the four time all star has kept his mane relatively unchanged.
However, when the 2011 National League batting champion agreed to a six-year, $105 million contract with the Miami Marlins in December of last year, he knew that his hair was not welcome in Miami.
Since the Marlin's policy prohibits long hair, and with spring training rapidly approaching, Reyes decided to shed his locks in an entertaining fashion.
Viewers can tune in 6 p.m. ET. this Friday on the MLB network's program Hot Stove to part take in the show's infamously strange antics and watch Reyes shed his trademark style in a mere five minutes.
First reported on mlb.com, Reyes' decided to follow in Alex Rodriguez's footsteps, who infamously cut his toe nails on the show last year.
Celebrities Who Were Once Undocumented
Reyes joined the Mets in 2003 and quickly became one of the team's key players alongside David Wright. Besides wining the batting title in 2011, Reyes led the National League in stolen bases in 2005, 2006 and 2007 and led the major leagues in triples in 2005, 2006 and 2008.
He is also the Mets all-time leader in runs scored, triples, and stolen bases.
You can reach Kacy Capobres at:
KacyJayne@gmail.com or via Twitter: @KacyJayne
Follow us on twitter.com/foxnewslatino
Like us at facebook.com/foxnewslatino