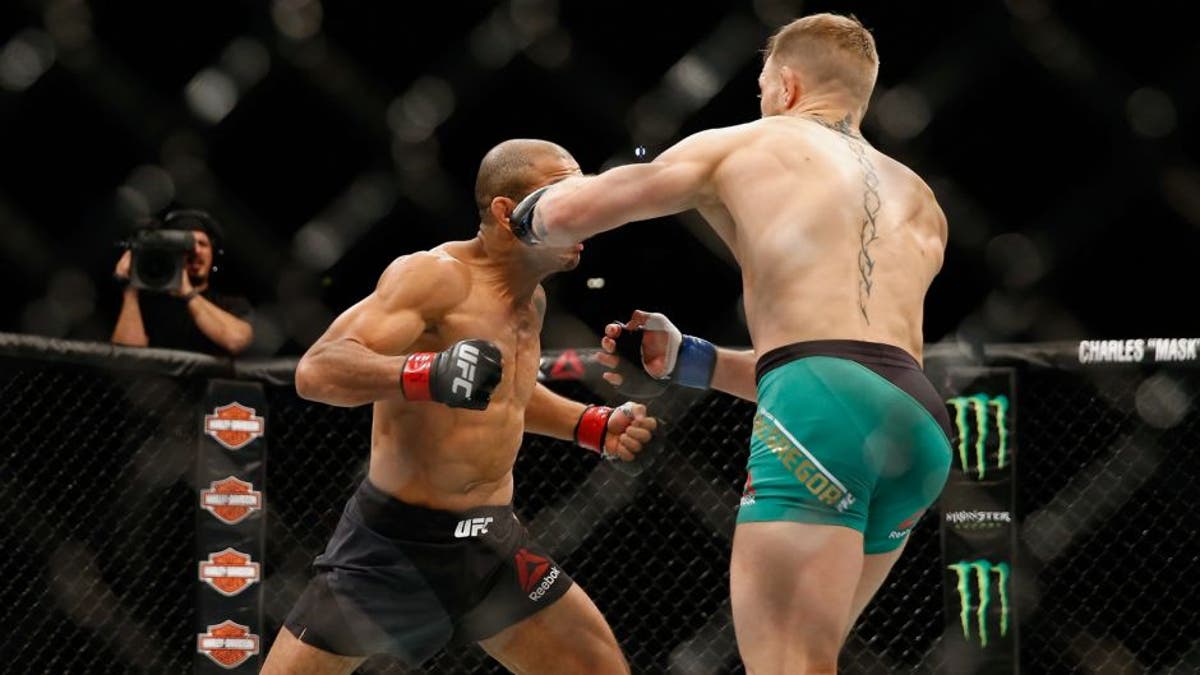 In January, former featherweight world champion Jose Aldo took to Instagram to declare that he would be willing to face the man who took his belt from him -- Conor McGregor -- at anytime, anywhere. "For everything I have done, everything I have accepted and mostly how the fight ended, I will not accept any other fight other than a title shot," he wrote.
"My only exception would be fighting [McGregor], at anytime, anywhere, and once that he is afraid and knows that I'm gonna win . . . [It] doesn't have to be title fight against him. Keep my belt, but I wanna whoop [his] ass anywhere."
The UFC decided to take Aldo up on that offer this week, according to his head coach and manager, Andre Pederneiras. According to a report from Combate and translation from Guilherme Cruz, UFC president Dana White called Pederneiras, explaining to him that lightweight champion Rafael dos Anjos was pulling out of his March 5 title defense against Conor McGregor, and asked him if he wanted Aldo to step in as a replacement.
"Dana called me, telling what happened and asking if Aldo was in shape to fight," Pederneiras said.
"I said he wasn't and that there wasn't enough time, and unfortunately he wouldn't be able to fight next week."
The report doesn't give any indication that Pederneiras took the offer to Aldo, directly. There's little doubt that, after a legendary career of taking on all comers, Aldo wants revenge against McGregor, after the Irishman knocked him out clean in December.
Fighting just weeks after getting knocked out isn't a good idea, and probably should not have even been considered by the UFC, however, unless Aldo had already been cleared by doctors.
There also would have to be a question of whether or not the Nevada Athletic Commission would have even sanctioned a fighter jumping back into the ring on days' notice after suffering a concussion so recently. In any case, Aldo's camp was given the option of taking the rematch with McGregor and turned it down.
Now, the search for a last-minute replacement for the always game McGregor continues.