Jose Aldo on McGregor: 'My ribs are great ... I will beat him'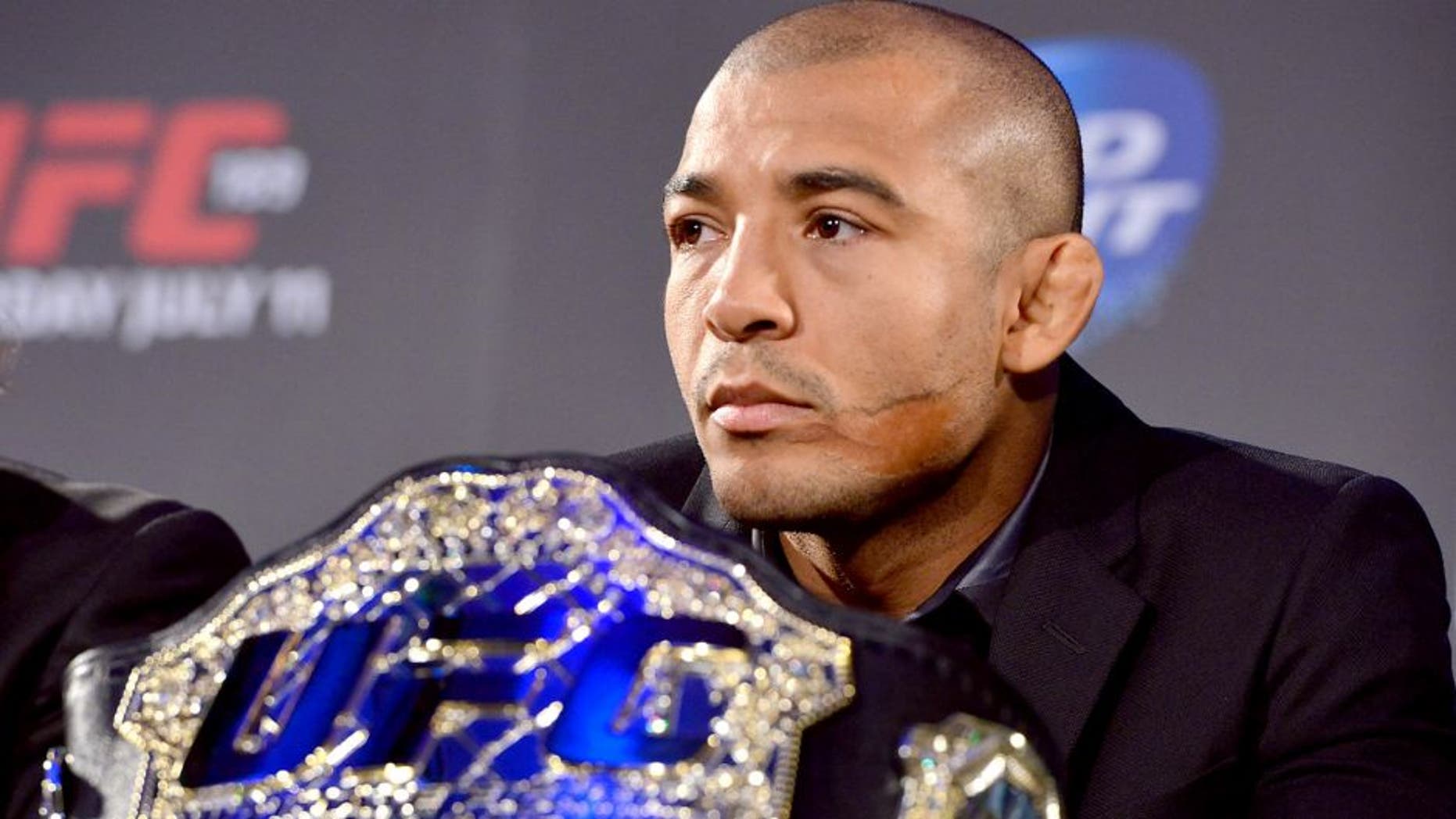 Fans of the UFC's longest-reigning and most dominant world champion, Jose Aldo, got good news last week during a UFC 190 Fan Q&A in Brazil.
After missing out on possibly the biggest payday of his career, Aldo said that he and McGregor may be closer than ever to resolving their differences, because his ribs are healing up well. In fact, the champ told fans that he's already resumed training.
"My ribs are great," he said.
"I've already returned to practice. Now, it's just time to wait for the UFC to set the fight [with McGregor].
"Scarface" was forced to pull out of UFC 189 in July because of broken ribs and torn rib cartilage.
In his place, Chad Mendes fought Conor McGregor for a suddenly created interim featherweight title belt in order to maintain some gravitas for the highly publicized and invested-in event. McGregor won, and so now he holds a UFC belt, even though it has been less than a year since Aldo last defended the full title.
When he does face the Irishman, Aldo will have his plan ready. "I already had a strategy; the strategy was ready," he said.
"We only canceled the fight two weeks before. The strategy is ready. I think everything we practiced, we saw in Chad's fight it would work. We have the path set for us and now we just have to enhance it."
Although McGregor impressed the world with his come-from-behind KO victory over Mendes, Aldo insisted that he didn't see anything new from the challenger. "Everything he has shown since he came to the UFC was already expected," he said.
"When we're in the Octagon, I will beat him."