Jose Aldo dispels injury rumors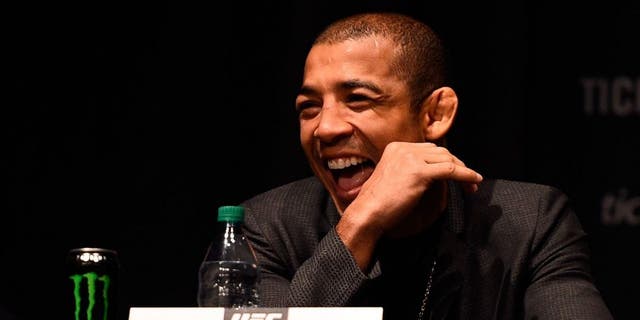 NEWYou can now listen to Fox News articles!
The MMA world was sent into a frenzy earlier this week when rumors began to spread that former featherweight champion Jose Aldo was injured and on the verge of being pulled from his UFC 200 interim fight against Frankie Edgar.
But just as the rumors were reaching a fever pitch, the Brazilian took to social media to prove he wasn't injured. In fact, Aldo had just wrapped up a training session where he was joined by soccer star Thiago Silva.
Aldo has been bitten by the injury bug lately, especially before big fights. He pulled out of a title fight against Chad Mendes at UFC 176, prompting the UFC to cancel the event, and most notably, Aldo withdrew from his title fight against Conor McGregor at UFC 189. During that fiasco, Aldo also claimed that he was not hurt, only to pull out days later.
As of right now, though, things appear to be fine with the former featherweight champion.