Jordy Nelson tells crushing story of his wife dumping him in 7th grade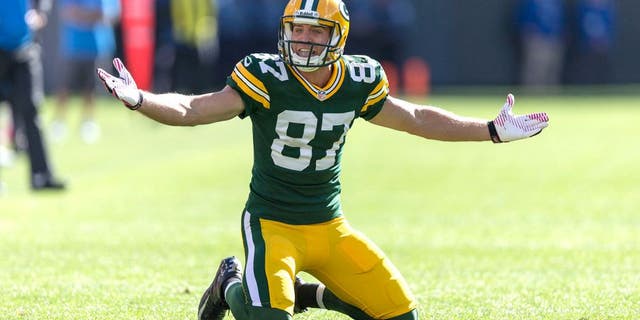 From what the public can see, Jordy Nelson has a wonderful life.
He played college football for Bill Snyder at Kansas State, earning All-America honors his senior year, before being drafted in the second round by the Green Bay Packers in 2008.
He's made a Pro Bowl, has won a Super Bowl and is regarded as one of the best receivers in the NFL. He has a wife and two boys. Things are quite good for Nelson from the outside looking in.
That doesn't mean Nelson (or any public figure) is immune from the gut-punches life throws at all of us sometimes.
For instance: Nelson's loving wife, Emily, who he grew up knowing in Kansas? She dumped him once in middle school right before the summer. Nelson told that crushing story on Dan Le Batard's radio show.
It all worked out quite well for Jordy, of course. Now we need Emily's version of the story.
Here's the video from Le Batard's show.