Jordan Spieth lets caddie know how unhappy he is with club selection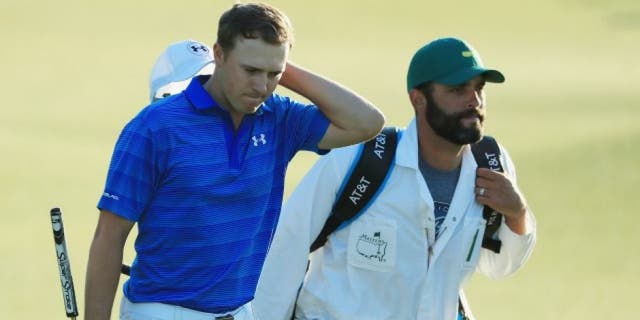 NEWYou can now listen to Fox News articles!
The friendship between two-time major champion Jordan Spieth and his caddie Michael Greller is one of the most unique in sports. Greller, a one-time math teacher is more than just a work associate of Spieth's, but a friend as well, someone who takes Spieth's losses nearly as hard as he does.
Yet despite all that, even a good relationship can turn sour every so often, and we saw that Friday at the Players Championship. There on the sixth hole, Spieth and Greller discussed club selection, and after Greller gave his suggestion, Spieth hesitated saying "you sure this is the right club?" When Greller gave back an "I love it" Spieth let loose (that whole interaction took place right before the video below started rolling).

Unfortunately for Greller, Spieth knew it right away, and when his shot fell short, he sort of let Greller have it. In the video below, you can clearly here Spieth utter the following phrase:
"That's not even close. That's not even close to the right club. What are we thinking, dude?"
Clearly it's just a blip on the radar for Spieth, who has stayed mostly quiet since his stunning Masters collapse.
As of the time this article is written, Spieth as at even par at TPC Sawgrass.