Jordan Morris has Seattle dreaming of MLS Cup glory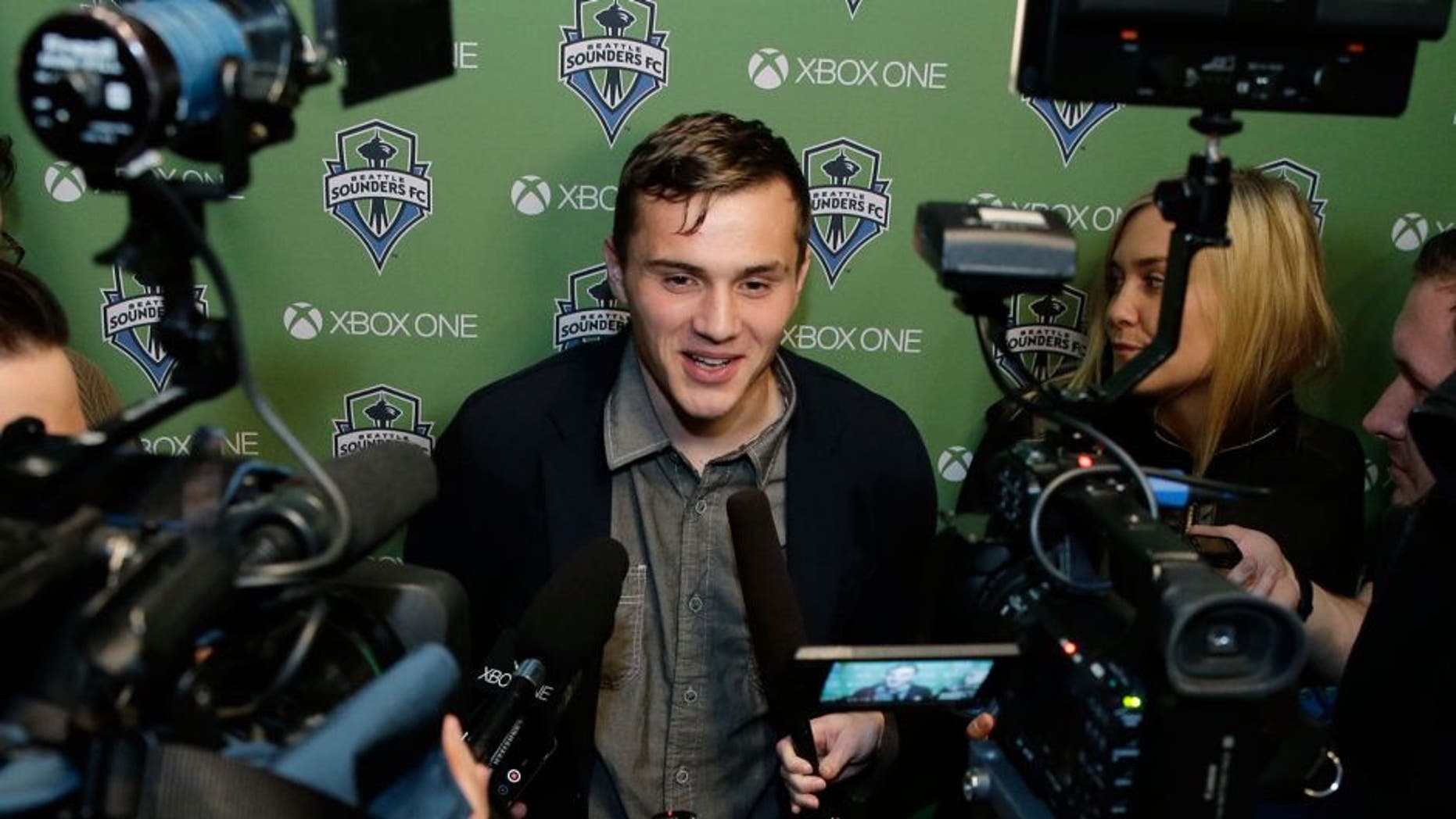 Last season ended in disappointment again for the Seattle Sounders, as the club yet again failed to even reach MLS Cup final. Despite loads of talent and of course the experienced and successful Sigi Schmid at the helm, the Sounders couldn't bring home the coveted trophy. But, off-season additions and a formation change could mean 2016 is the year they finally win it all. What will be key to their MLS Cup bid?
1. The new guy in town: Jordan Morris
If you haven't heard the name Jordan Morris, you should probably get your ears checked. The 21-year-old striker was the talk of the town for months in the will he, won't he saga of signing with MLS. The Seattle native finally settled on his hometown club, and with the departure of Obafemi Martins, will have a starting role on Day 1. Keep your eye on this kid - he's highly-touted for good reason.
2. Yet again, winning MLS Cup is the expectation
Ever since the team's expansion season in 2009, many believed winning MLS Cup wouldn't be far behind. They've had record attendance numbers again and again, impressive talent and a two-time MLS Cup-winning manager, Sigi Schmid. But here we are in 2016, and the Sounders have yet to capture the elusive trophy. They haven't even made it to the final! Schmid knows this could be his last chance to bring the league's ultimate prize to Seattle. Will this be the season he finally does it?
3. Trying a new formation
It seems that Schmid is finally trying something new. The veteran manager has been loyal to a 4-4-2 formation since his early days of coaching, but in preseason this year, seems to be switching things up. He has been using a striker-heavy 4-3-3, which puts Clint Dempsey, Nelson Valdez and budding star Morris all on the pitch together. This could prove to be the final puzzle piece that propels Seattle to the top of MLS.