Jordan Hicks makes game-changing play, but leave game with injury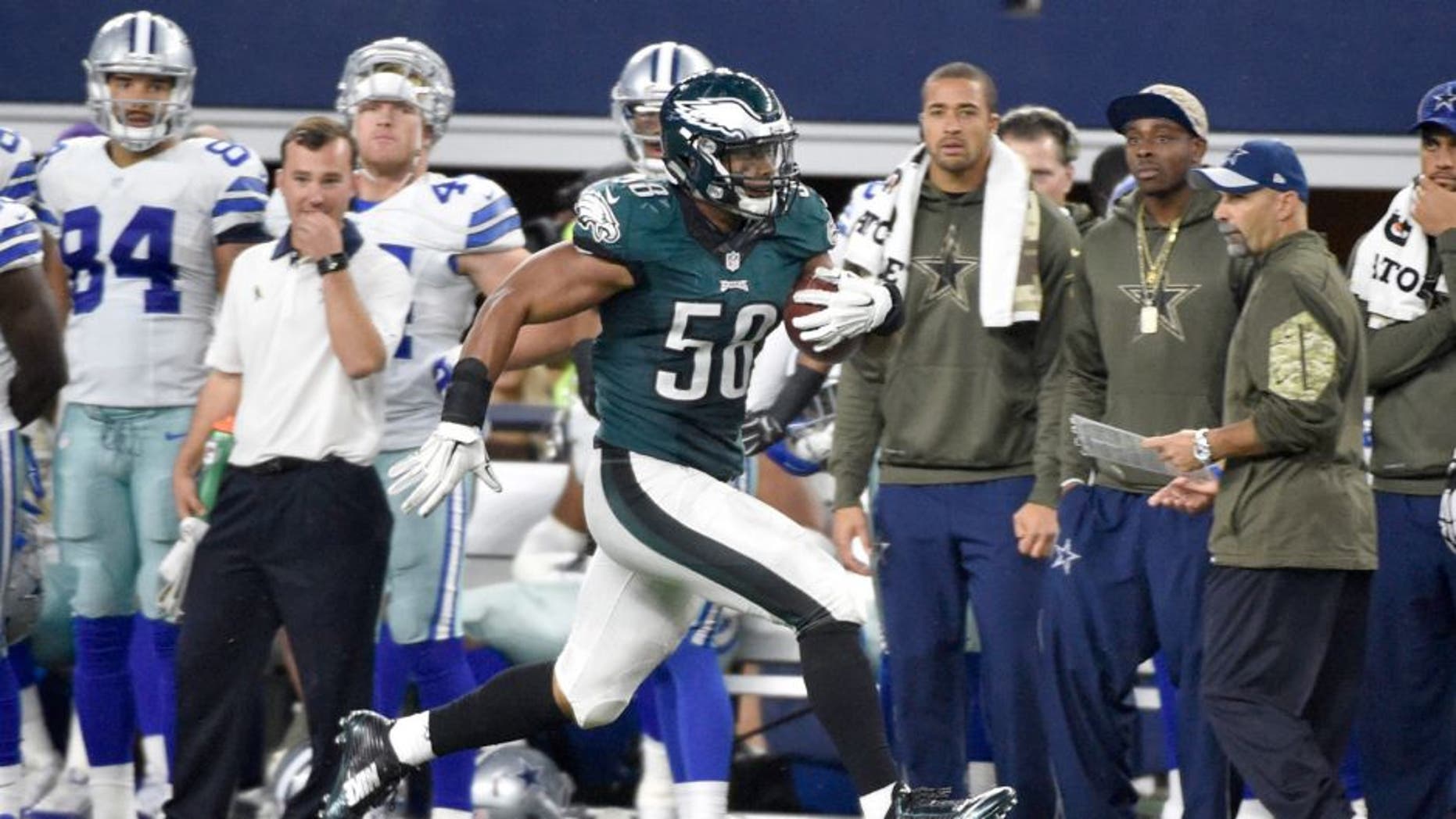 Eagles linebacker Jordan Hicks (58) is making a strong case for Defensive Rookie of the Year. Michael Ainsworth AP Photo
It was a bittersweet night in the Philadelphia Eagles' thrilling Week 9 33-27 overtime win over the Dallas Cowboys for linebacker Jordan Hicks. The rookie inside linebacker changed the game with a momentum-swinging 67-yard pick six, but he later left the game in the fourth quarter with a pectoral injury.
Hicks did not return to the game, but he spoke to reporters after the game, and sounded optimistic that he avoided a serious injury. Still, pectoral injuries can be tricky, and we won't know anything for sure until Hicks undergoes an MRI on Monday.
Hicks has been the biggest surprise player of the NFC East and of the NFL in 2015. Drafted in the third round and behind three players at inside linebacker on the opening depth chart, injuries have paved the way for Hicks, and he has taken advantage of his opportunity.
We wrote about why Hicks is the best rookie in the NFC East, and a case can be made that he deserves serious considering for Defensive Rookie of the Year.
Hicks finished Week 9 with seven tackles and a pass defensed in addition to this amazing interception returned for a touchdown:
The Eagles will provide an update on Hicks' status going forward after an MRI, so stay tuned for the latest.