Jordan Farmar and Spencer Hawes eager to settle into backup roles with Clippers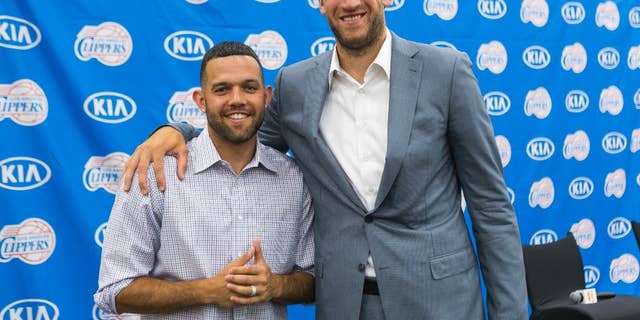 LOS ANGELES – Staying home was important to Jordan Farmar, so he moved from the Lakers to the Clippers as the backup to Chris Paul.
He officially signed a two-year contract worth a reported $4.2 million on Thursday. The team also signed reserve center Spencer Hawes to a four-year deal worth a reported $23 million.
The announcements came during the trial involving Clippers owner Donald Sterling, who is fighting to retain control of the team in an ongoing saga that has turned ugly at times.
Coach Doc Rivers says he hasn't read or heard the testimony of the past few days.