Jones plays off carpet at PGA hospitality tent, salvages bogey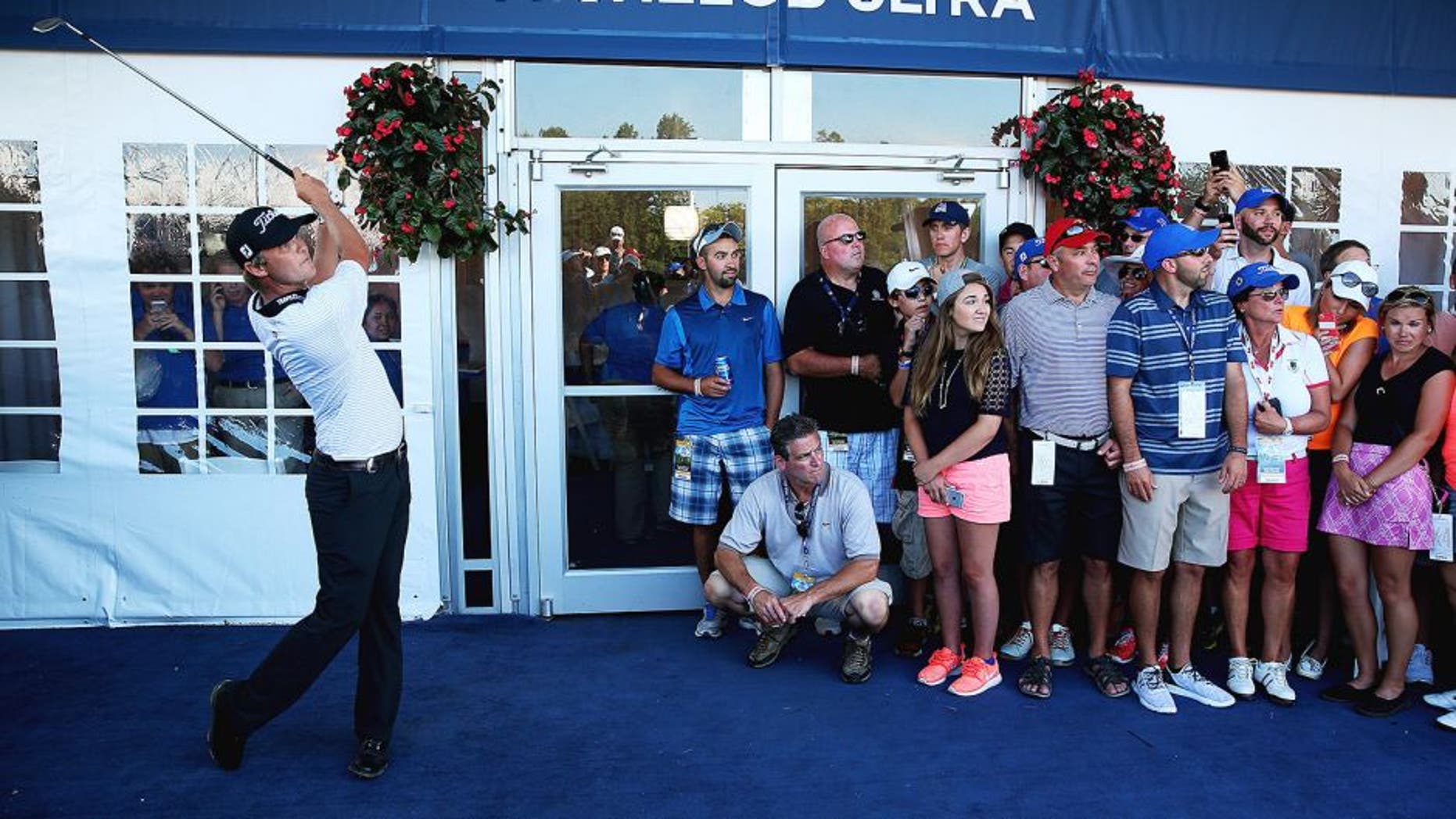 Matt Jones made an unscheduled visit to a hospitality tent during Saturday's third round of the PGA Championship at Whistling Straits, and though he didn't have time to stop for a beer, at least it didn't cost him too many strokes.
Jones, who was all alone in the lead at the time, pushed his tee shot on the par-4 ninth way left, flying over the fairway, rough and bunkers and coming to rest on the carpet among the fans on a deck at the tent.
Deciding against a drop on an adjacent hill, Jones smacked his second shot -- no carpet was harmed -- under an awning and over a short picket fence, landing off the green and winding up with a bogey. That kept his standing for a time.