Jones' 57-yard punt return TD extends Alabama's big lead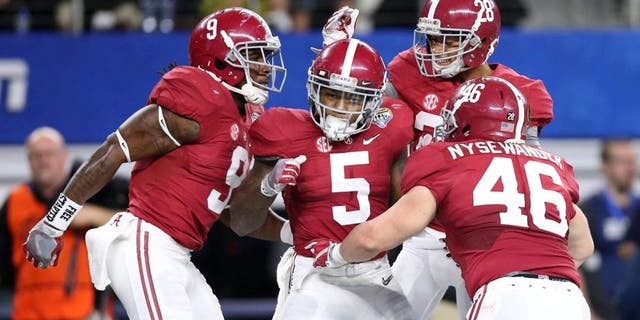 Alabama is here to save your late night New Year's Eve plans, college football fans. Thanks to punt returner Cyrus Jones, the Crimson Tide pushed Michigan State to the brink of elimination before the fourth quarter even began with a 57-yard punt return touchdown.
Kicking from its own end zone, the Spartans badly outkicked their punt coverage, which led to some fancy moves by Jones. It appears he wasn't even touched on this return to the house:
The Crimson Tide took a 24-point lead after the touchdown, and then followed it up with this 50-yard pass to freshman receiver Calvin Ridley to make it a 31-0 game. Game, set, match.
Looks like the SEC and ACC will battle it out for the 2015 national title in Glendale, Arizona.