Jonathan Papelbon calls out reporter for introducing him as 'Johnny Jonathan'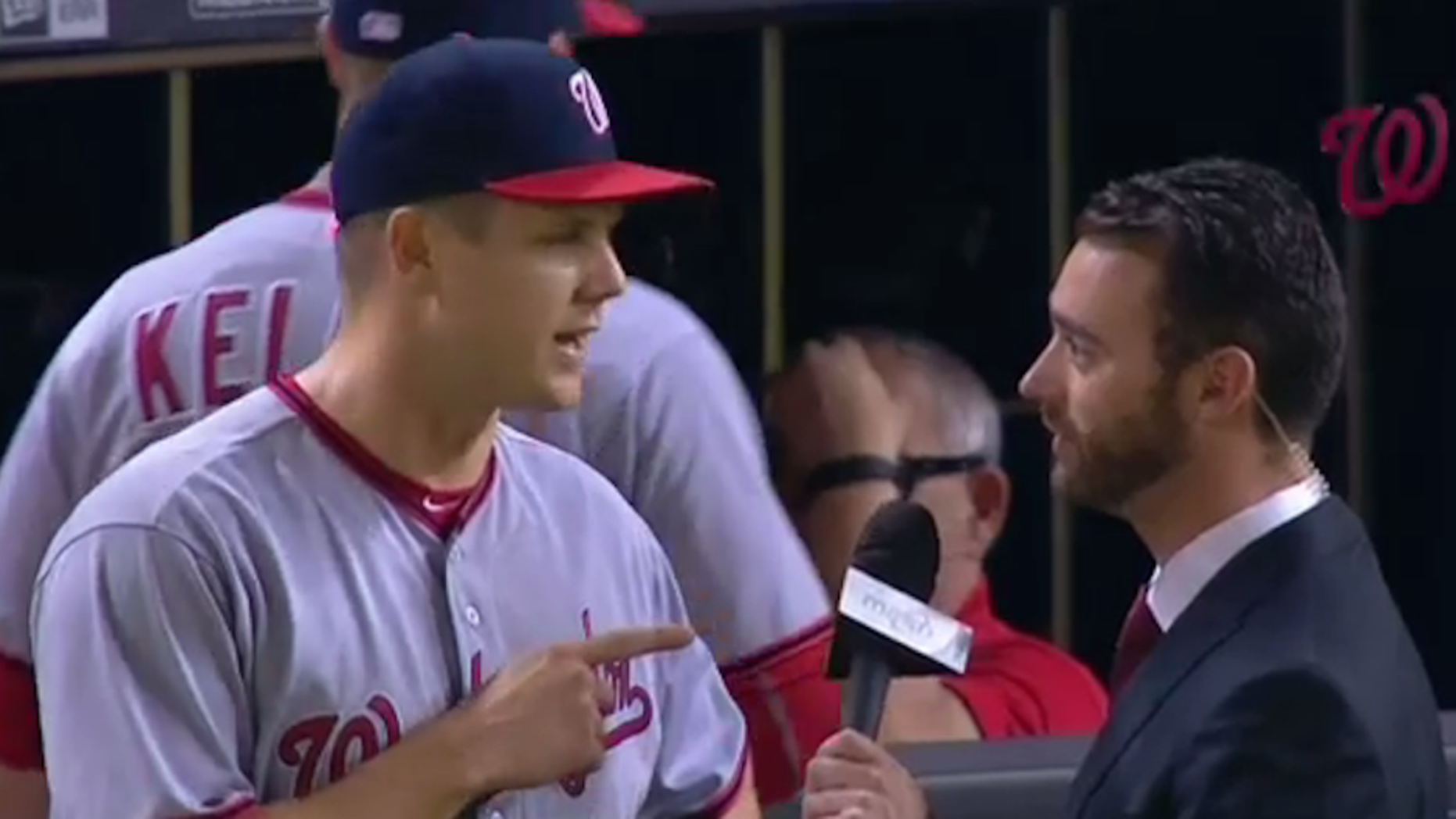 Washington Nationals closer Jonathan Papelbon may have a new nickname after a comical exchange on Wednesday when MASN reporter Dan Kolko introduced Papelbon for the post-game interview after a 3-1 Nats win (video above).
Here's the full exchange, followed by a perfectly sensible explanation:

Kolko: Thank you very much Johnny Jonathan, you get into quite a battle there with Giancarlo Stanton as the tying run in that situation. What's your approach against him there?
Papelbon: Uh, first of all, did you just call me 'Johnny Jonathan?' I think you did.
Kolko: Johnny? Did I? We'll have to review the tape.

Papelbon: He just called me Johnny Jonathan! [shouts to teammates]
Kolko: Maybe we got a new nickname. I don't know.

Papelbon: No, I'm just messing with you. What was your question?

As Kolko explained on Twitter later:
Indeed that's Johnny Holliday -- the "Voice of the Maryland Terrapins" and the guy who kicked it to Kolko from the studio.

Perhaps Kolko could have waited an extra half-beat before taking Papelbon into the interview, but then the closer would not have gotten this great new nickname.