Jonathan Martin shares story of pain, suicide attempts while in NFL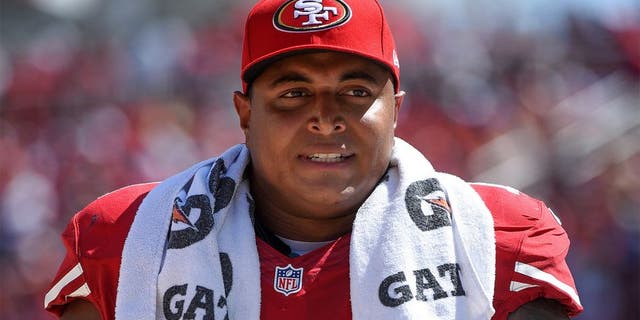 Former NFL offensive tackle Jonathan Martin was caught in the middle of a bullying scandal involving Richie Incognito while with the Miami Dolphins in 2013. It ultimately led to Martin sitting out the final nine games of the season, while Incognito was suspended and later released by the Dolphins for his involvement.
Since then, Incognito has gotten a second chance as the Buffalo Bills' starting left guard, while Martin has left the game altogether after short stints with the San Francisco 49ers and Carolina Panthers.
In July, just four months after being claimed by the Panthers, Martin stepped away from the NFL. He announced his retirement from the game, citing a back injury that would have caused him to miss the entire 2015 season.
He was a player with great potential -- a two-time All-American at Stanford and a second-round pick in the 2012 NFL Draft. Unfortunately, as is the case with many players, the grind of the NFL takes a toll.
Martin hadn't talked much about the bullying incidents that occurred back in 2013, but on Wednesday, he shared a story of his pain and anguish while in the NFL. He posted a lengthy and heart-felt story to Facebook, going into great detail on what he went through during his football career -- both in college and the NFL.
Martin says the stress and grind of his job led him to attempt suicide multiple times. He also discussed issues that he had with drugs and alcohol, while not being able to focus on his job on the field.
Martin eventually decided it was best to step away from the game that he grew up loving, saying nothing was as important as friends, family, and personal happiness.
The full post can be found below.