Jon Jones will not face a probation violation as result of traffic citation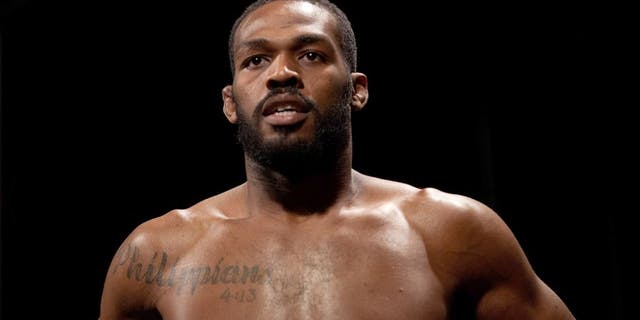 It appears Jon Jones' recent traffic citation won't result in the former UFC champion facing a probation violation as a result of driving without a license or proof of insurance.
Jones was stopped Jan. 31 and issued a citation by the Bernadillo County Sheriff's Department for the infraction. The citation could have landed him in hot water after he was put on probation for 18 months after pleading guilty on hit-and-run charges from an accident in April 2015.
According to Kayla Anderson, the public information officer from the Second Judicial District Attorney's office, in a statement sent to FOX Sports on Monday, Jones won't face any kind of probation violation as a result of the traffic stop.
"Our understanding is that this will be dealt with by a sanction at the probation level, and we will not be filing a formal probation violation," Anderson said on Monday.
In a statement issue to MMAJunkie on Monday, Jones' representatives said the former UFC champion was fully licensed and insured at the time of the traffic stop, and he will appear in court on Wednesday 'like everyone else that gets a ticket'.
While the citation seemed like much ado about nothing, Jones' unfortunate history with traffic violations that included a 2011 stop for driving with a suspended license as well as his 2012 conviction for driving under the influence necessitated some concern about this latest incident.
The good news is Jones won't face any kind of probation violation as a result of this citation, and he can continue preparation for his upcoming fight at UFC 197 against Daniel Cormier.
The fight will be Jones' return to action after he was suspended and stripped of his title last year following the hit-and-run accident. Jones will attempt to wrestle the title away from Cormier, who won the belt in his absence from the Octagon.