Jon Jones still wants to work with Floyd Mayweather but there's one problem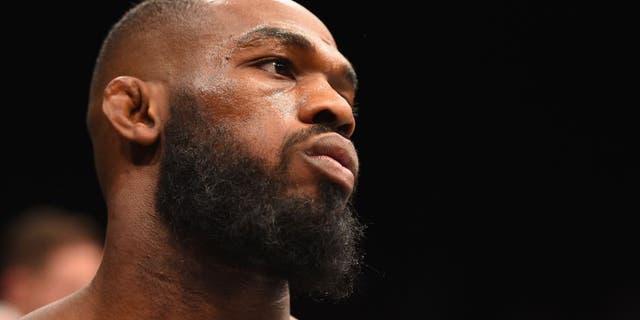 NEWYou can now listen to Fox News articles!
UFC light heavyweight champion Jon Jones was dead serious when he said he wanted to join Floyd Mayweather's vaunted "Money Team" but there's only one problem.
Jones can't get Mayweather to return his call.
According to Jones, he spoke to Mayweather at length a few months ago about the possibility of joining his growing squad of fighters and businesses to do some kind of work together, but since then the two fighters haven't talked at all.
"Floyd Mayweather called me and we had a nice long conversation about doing some things together and I haven't heard from him since. Floyd, come on man give me a call," Jones told TMZ this week.
Both Jones and Mayweather touted their previous conversation together while teasing the possibility that they would join up in the future for some kind of business endeavor.
Mayweather even spoke highly about Jones and how he stuck by the interim light heavyweight champion even when he was going through a dire legal situation last year following a hit-and-run accident in New Mexico.
"Jon Jones -- I'll be to see you in a couple weeks in Albuquerque, New Mexico in training camp. You know I stand behind you, Jon Jones," Mayweather said in late May. "When you went through a little roller coaster ride, everybody turned their back on you -- we're still here for you."
Apparently, Mayweather never made that promised trip to visit Jones in camp as he prepared for his upcoming fight against Daniel Cormier at UFC 200.
Either way, Jones is still interested in teaming up with Mayweather and he holds the pound-for-pound boxing champ in very esteemed regard.
"Absolutely, I would love to work with Floyd Mayweather," Jones said. "I really respect a lot of things he's been able to do in business and he's inarguably the most successful combatant that's ever done it.
"Being in line with a great champion like him would be awesome."