Jon Jones still sees greatness in Anderson Silva after latest loss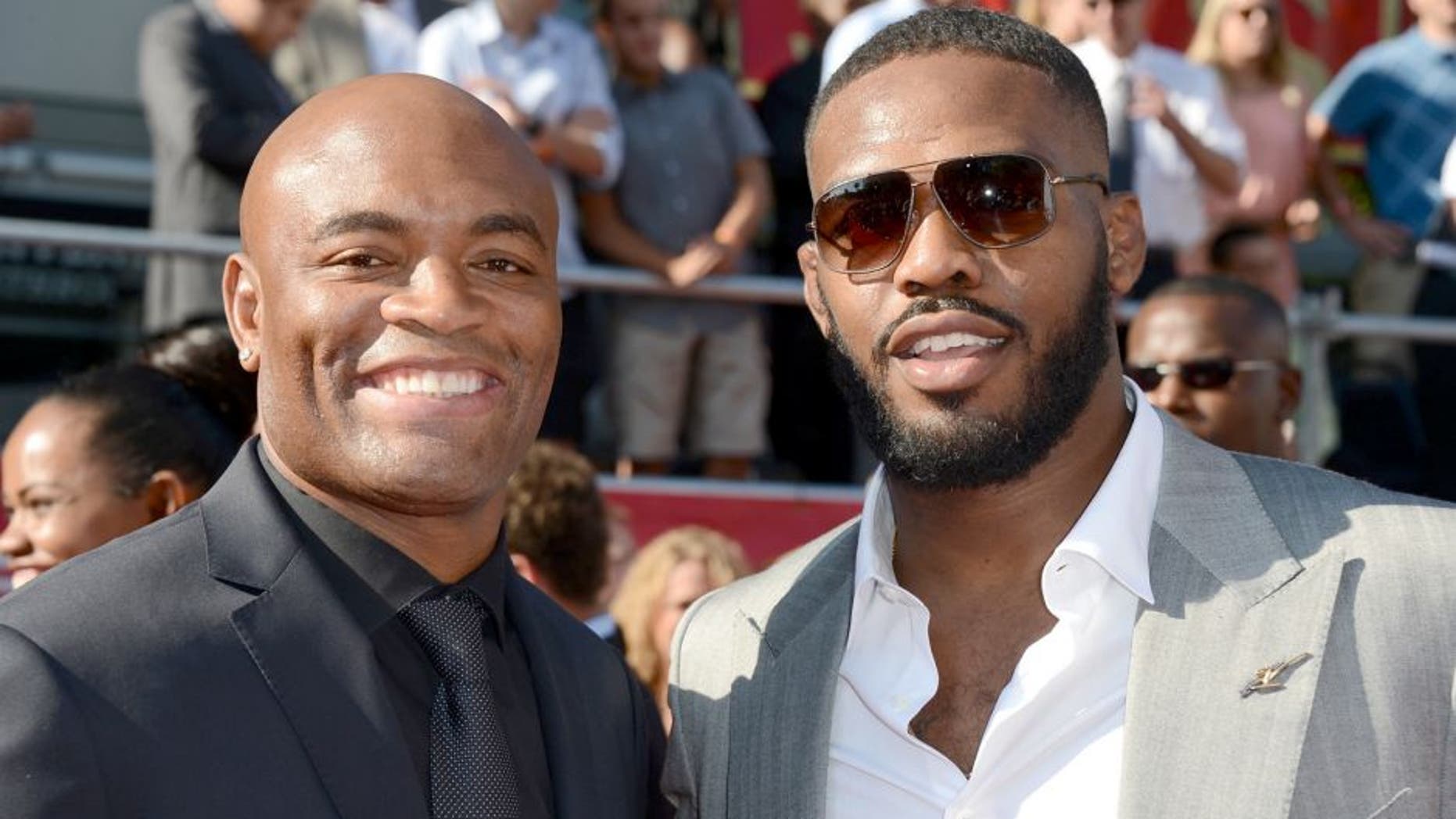 It's no secret that over the last few years, Jon Jones and Anderson Silva have become friends after admiring each other's work inside the Octagon.
At one time a few years back there was actually talk of a super fight between Jones and Silva due to their shared standing as the best pound-for-pound fighters in the sport. Those talks have long since dissipated, but Jones and Silva have stayed in touch and even trained together on occasion.
Following Silva's fight this past Saturday against Michael Bisping that saw the former middleweight king drop a unanimous decision after five rounds, Jones weighed in with his thoughts on the performance.
Jones' argument about Silva's aggression is likely shared by most after the Brazilian sat back and tried to bait Bisping into exchanges rather than pursuing the Brit across the cage.
Silva's timid approach cost him early as Bisping attacked and landed several hard shots, one of which knocked the future UFC Hall of Famer to the mat for a brief second.
The best parts of the fight for Silva came when he finally pushed Bisping to the edge of the cage and started unloading with some of his best shots on the night. Silva's near knockout of Bisping at the end of the third round came after he trapped his opponent close to the cage wall and refused to let up on the pressure with his strikes.
Unfortunately, Silva didn't get the finish in that moment and Bisping ultimately walked away with a victory.
Despite the loss, Jones still holds Silva in very high regard and believes there's still a lot of fight left in the 41-year-old legend.
There has been no word on Silva's future plans after the loss to Bisping although he has stated several times that he intended to continue with his career long past this most recent fight.
Whether or not that changes following a tough loss is unknown, but it looks like Silva will always have Jones in his corner no matter what else happens.