Jon Jones applauds Conor McGregor: 'Business is business'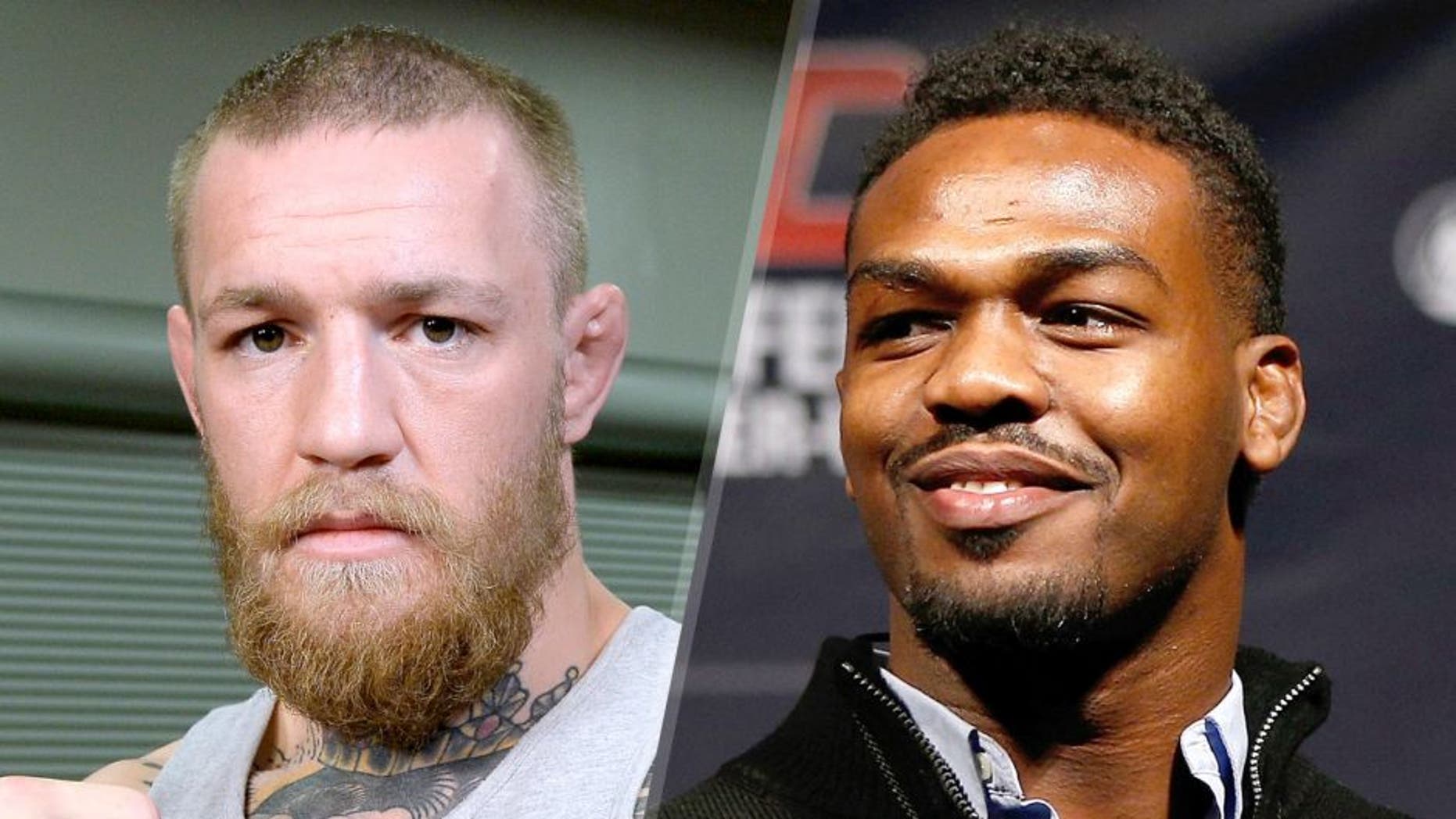 Conor McGregor's retirement and subsequent exit from UFC 200 sent shockwaves throughout the world, but it hit especially close to home with many fighters reacting to the news.
Some offered to take McGregor's place on the card while others took his exit as a chance to take shots at the outspoken Irishman.
Former UFC light heavyweight champion Jon Jones actually applauded McGregor's move, because he stood up for something he believed in by declining the trip to Las Vegas to attend the UFC 200 pre-fight press conference on Friday.
"Hats off to him for standing up for what he believes is right," Jones told FOX Sports on Wednesday. "At the end of the day, business is business and the guy obviously has respect for himself and his talent and fights like this will help fighters in the future. I respect his willingness to fight for what's right."
As much as McGregor is sticking to his guns right now after retiring on Tuesday, Jones doesn't believe that's the end of his fighting career.
Jones knows the kind of fire that burns inside of fighters like McGregor and there's no way he's going to walk away now while ending his career with a loss as the last thing people remember about him.
"I don't think he's retired. I don't think he's going to retire," Jones said. "Just a few days ago on his Instagram he said 'hungry like day one' and so a guy like Conor he's a fighter and he is a winner.
"I don't think he would want to go out on a loss. I think if he doesn't fight again, his legacy is really that (Nate) Diaz fight. I'm pretty sure he'll be back."
If McGregor does decide to retire or take an extended break, there's little doubt he's got the financial security to do so.
McGregor became the UFC's biggest draw over the last two years and in his previous three fights the Irish superstar helped lead the promotion to some of the biggest pay-per-view numbers in history.
So McGregor can certainly retire early if he wants, but Jones sees him eventually returning to the sport.
"Conor knows what he's doing and I believe he'll be back," Jones said. "Conor's made a lot of money so I'm sure he's in a position where he doesn't need to jump up and fight at the next event. I'm sure he can afford to take a long time off. He'll be back."