Johny Hendricks vs. Hector Lombard in the works for UFC Fight Night in Halifax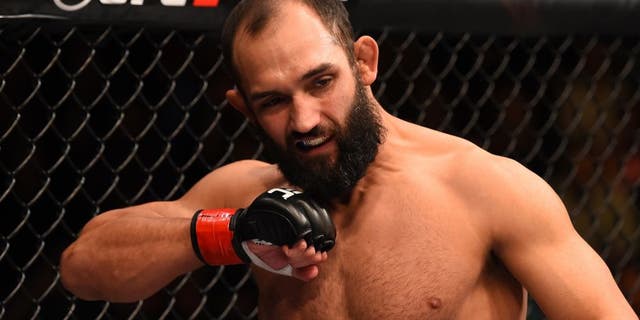 It looks like Johny Hendricks will get to test himself at middleweight sooner rather than later.
The former welterweight champion is currently in negotiations to meet Hector Lombard at 185 pounds for a fight at UFC Fight Night in Halifax, Nova Scotia, Canada.
Sources close to the situation confirmed to FOX Sports that the matchup between Hendricks and Lombard is in the works but no bout agreements have been signed at this time. Combate in Brazil first reported the rumored middleweight matchup.
UFC officials have not made any announcement regarding the fight.
If the fight becomes official, it might be a make or break moment for Hendricks after losing his last three fights in a row including his last bout against Neil Magny at UFC 207. That fight came a day after Hendricks missed weight for the fight, which was the third time that's happened since he's been on the UFC roster.
The same could be said for Lombard, who has faced plenty of adversity in his recent fights after dropping his last two fights in a row as well as having his last win overturned to a no contest when he failed a drug test following his victory over Josh Burkman at UFC 182.
Following a stint at welterweight, Lombard returned to middleweight for his last fight where he suffered a knockout to Dan Henderson at UFC 199 last June. Lombard was originally rumored to fight Brad Tavares at FOX UFC Fight Night in Denver on Jan. 28 but the bout was eventually scrapped due to undisclosed reasons.
The possible addition of Hendricks versus Lombard comes days after the main event for this card was scrapped after Stefan Struve was forced out of his fight with Junior Dos Santos following a shoulder injury.
There's no word whether or not Hendricks vs. Lombard would be promoted to main event status or just added to help boost the card with Struve vs. Dos Santos no longer happening.