Johnson lands in garage in Michigan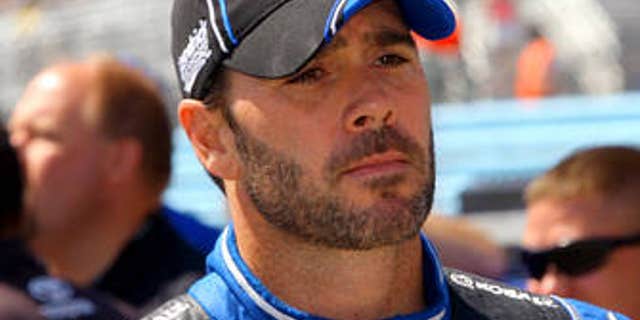 BROOKLYN, MICH. – NASCAR Sprint Cup points leader Jimmie Johnson took his car to the garage on Lap 53 after posting just 54 laps on Sunday at Michigan Speedway.
It was his first DNF of the season, citing an engine issue.
"There were no signs or indications before it went," Johnson said.
Johnson pitted twice in the first eight laps and led a lap before developing an issue.
"We were just putting ourselves in position for later in the race with those early stops," Johnson said. "Then we had an issue there with the engine as I came out of the pits and got back up to speed dropped a couple of cylinders. We were trying to get it figured out and see what would happen.
"On my way into the pits it finally locked up and that's the end of it. Unfortunate day, but I'm happy that we have had such a strong opening part of the season and we have points on our side and some wins on side so we are not in jeopardy of anything going into the Chase."
Johnson's lead over second-place Clint Bowyer fell from 75 points to 41. Bowyer finished fifth in the race, while Johnson was 40th.
Johnson's team went to a backup car on Saturday following a crash in Happy Hour. Although Johnson started from the back of the field on Sunday, he came back from 39th to first on Lap 43 before an issue developed.