Johnson has suggestions for NASCAR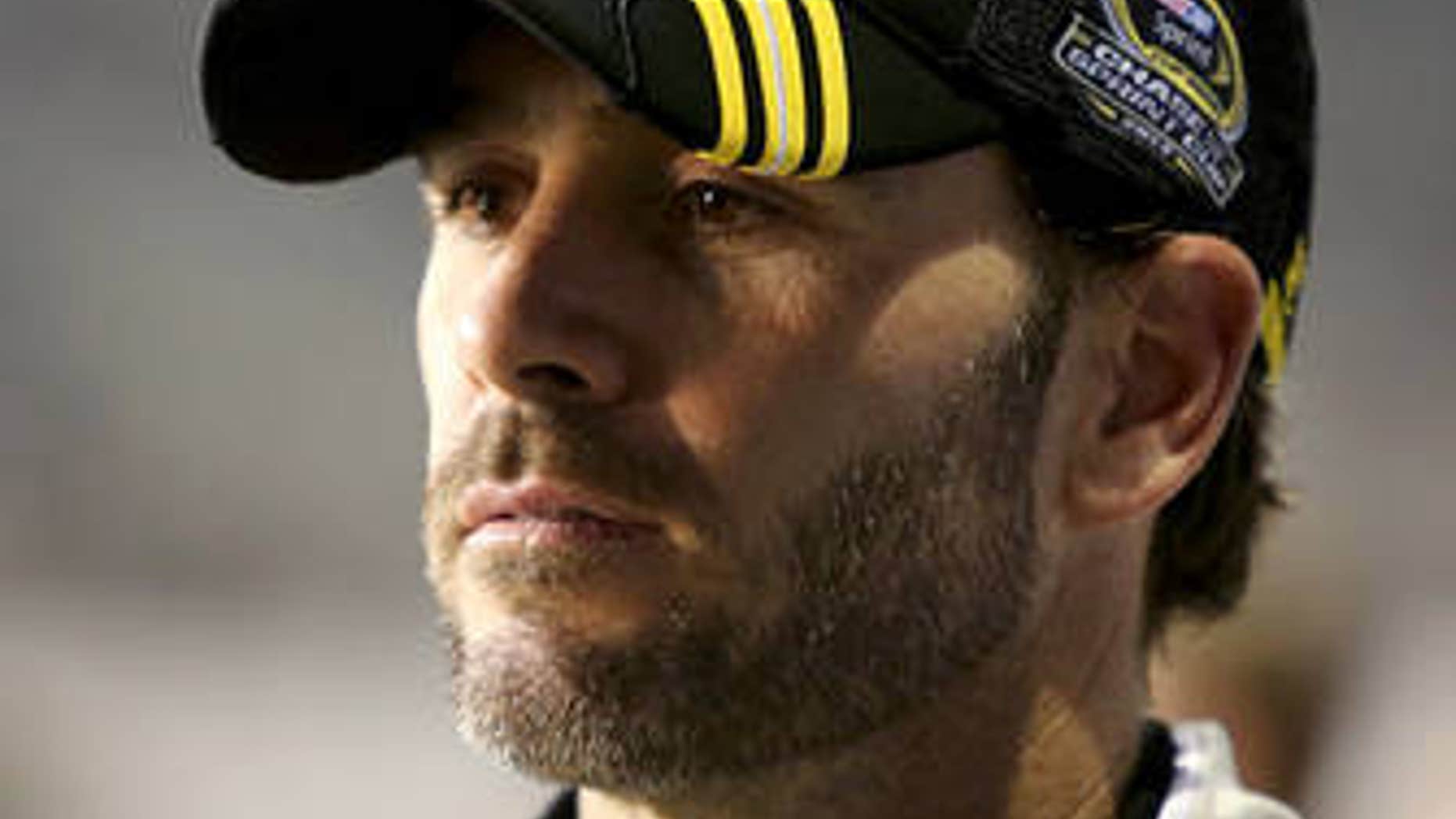 Five-time NASCAR Sprint Cup champion Jimmie Johnson said the sanctioning body needs to do a better job officiating races and maintaining consistent standards in light of Saturday night's event at Richmond International Raceway.
There, Clint Bowyer spun with seven laps left, and Bowyer and his Michael Waltrip Racing teammate both made lengthy late pit stops to allow Joey Logano to advance several positions in the race and move up to 10th-place in points, which temporarily lifted MWR's third driver, Martin Truex Jr., into the final wild-card spot in the Chase for the Sprint Cup.
Upon further review of the MWR team's actions, NASCAR hit the team with a record $300,000 fine on Monday and socked all three MWR cars with 50-point penalties. That kicked Truex out of the Chase and moved in Ryan Newman, who was leading the race when Bowyer spun, but finished third.
On Wednesday, MWR primary sponsors NAPA and 5-Hour Energy both went on social media to say they were re-evaluating their respective relationships with the team.
At an appearance at Charlotte Motor Speedway on Monday, Johnson said NASCAR needs to beef up its officiating staff, so debacles that occur during races can be resolved then and there and not two days later.
"They (NASCAR) should staff up, instead of be downsizing, as we're seeing," Johnson said. "They should be staffing up with people to really be a part of the race officiating, not only from the aspect of what we're talking about right now, but when you get down to restarts, you get down to a lot of other procedures that take place. And it is tough for the tower to take care of it all."
And that's where Johnson thinks the sanctioning body needs to beef up.
"They need other people, other qualified people, with resources and technology, to make these decisions," said Johnson.
Johnson was adamant that in-race issues need to be dealt with when they occur.
"If there is a question they don't know, they can just stop the race immediately," said Johnson. "Red flag. Pits are closed. Figure it out. Make the best judgment they can, because trying to go back on Monday or Tuesday to try and fix the situation, it's just too much. I learned something about ripple effect and all these other things. ... Stop. Red flag. Make the decision. Sort it out then. Line the cars back up. Pits are closed. You start the race. Nobody has an advantage from pitting, nobody takes tires, nobody takes fuel. Put your best attempt to put the race back into motion like it was, and let us race for it, instead of on a Monday or Tuesday try and sort it out."
Johnson said what ensued from Richmond was not something anyone wanted this week.
"I would much rather us write about, talk about, discuss attempts made to preserve the race and have the right people in the Chase and the right things take place than all these what-ifs someone might have," said Johnson.
In announcing the MWR penalties Monday night, NASCAR President Mike Helton said the sanctioning body constantly looks for ways to improve how it functions, including officiating.
"We've been very clear about advancing technology and what we can used do to better the sport, including bettering the officiating of the sport," said Helton. "We're all for that. ... Timing and scoring today is the most sophisticated it's ever been in our sport, and it will continue to become more so, and there'll be additional technologies that we apply rapidly along the way in the sport that will give us more clear, quicker answers. We don't have that in a set of blueprints today. We don't have that at our fingertips to reasonably expect us to react instantly as the sport is unfolding to radio conversations."