Johnny Manziel's grandfather defends troubled QB, blasts ex-girlfriend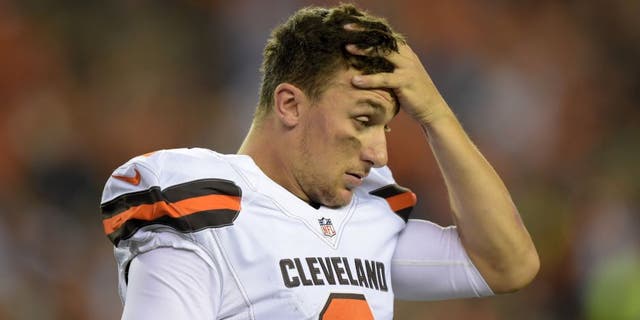 The downfall of Johnny Manziel has been a slow and highly publicized, and has gone from creating serious doubt about his playing future to generating concerns over his personal well-being.
Aside from reportedly showing up to practice drunk and having several other off-field issues throughout the season, Manziel has had multiple run-ins with the police involving his ex-girlfriend.
The latest came just last week when he was accused of hitting his ex-girlfriend, Colleen Crowley, causing her to allegedly lose her hearing in one ear. Manziel, however, was not charged for the incident.
His family -- mainly his father -- have expressed feelings regarding the situation, saying Johnny needs help and won't make it to his 24th birthday without help. His grandfather, Norman Paul Manziel, also shared his thoughts, coming to the defense of the quarterback.
Via Daily Mail Online:
Privacy isn't something Manziel's had much of lately, given his inability to stay out of the news with his poor decisions and issues away from the field. It's led the Cleveland Browns to put out a statement regarding his murky status with the team.
There's no question Manziel needs assistance, seemingly more for his personal health and not his NFL career. The fact that his father is concerned he won't make it to his 24th birthday is particularly alarming. Hopefully the offseason and split from his then-girlfriend will improve the situation.
At the very least, he has the support of numerous players. Guys like Tyrann Mathieu, Brandon Marshall and Von Miller have offered to help the troubled quarterback with words of wisdom.