Johnny Manziel hangs out with Josh Gordon at UFC 196 in Las Vegas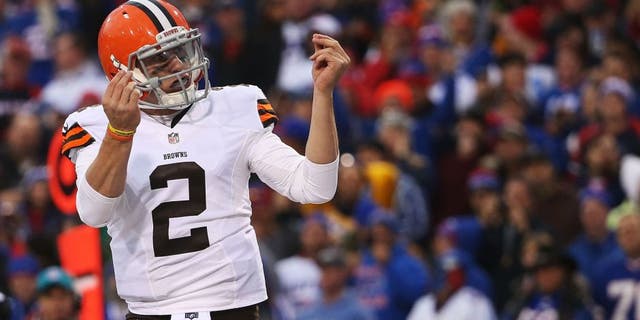 One is trying to get reinstated into the league and the other is most likely getting cut. But that didn't stop Cleveland Browns wideout Josh Gordon and quarterback Johnny Manziel from hanging out in Las Vegas for Saturday night's UFC 196.
There have been questions about Gordon's weight and mentality during his suspension for violating the NFL's substance abuse policy. Gordon, who has been suspended each of his first three seasons in the league, led the NFL in receiving yards with 1,646 in 14 games in 2013, his second season in the league. He is expected to hear something from the league about a possible reinstatement in mid-March.
Dallas police said Manziel's domestic violence case was heading to a grand jury. The Browns have indicated that they will release him as early as March 9.
It's probably not the best look for them to be hanging out in Sin City, even though it's the offseason. NFL teams are alway watching how you spend your free time and these two probably should stay out of the spotlight as much as possible.
Well, at least they were on hand for some major upsets.