Johnny Gaudreau cut through Penguins defense by himself for a great goal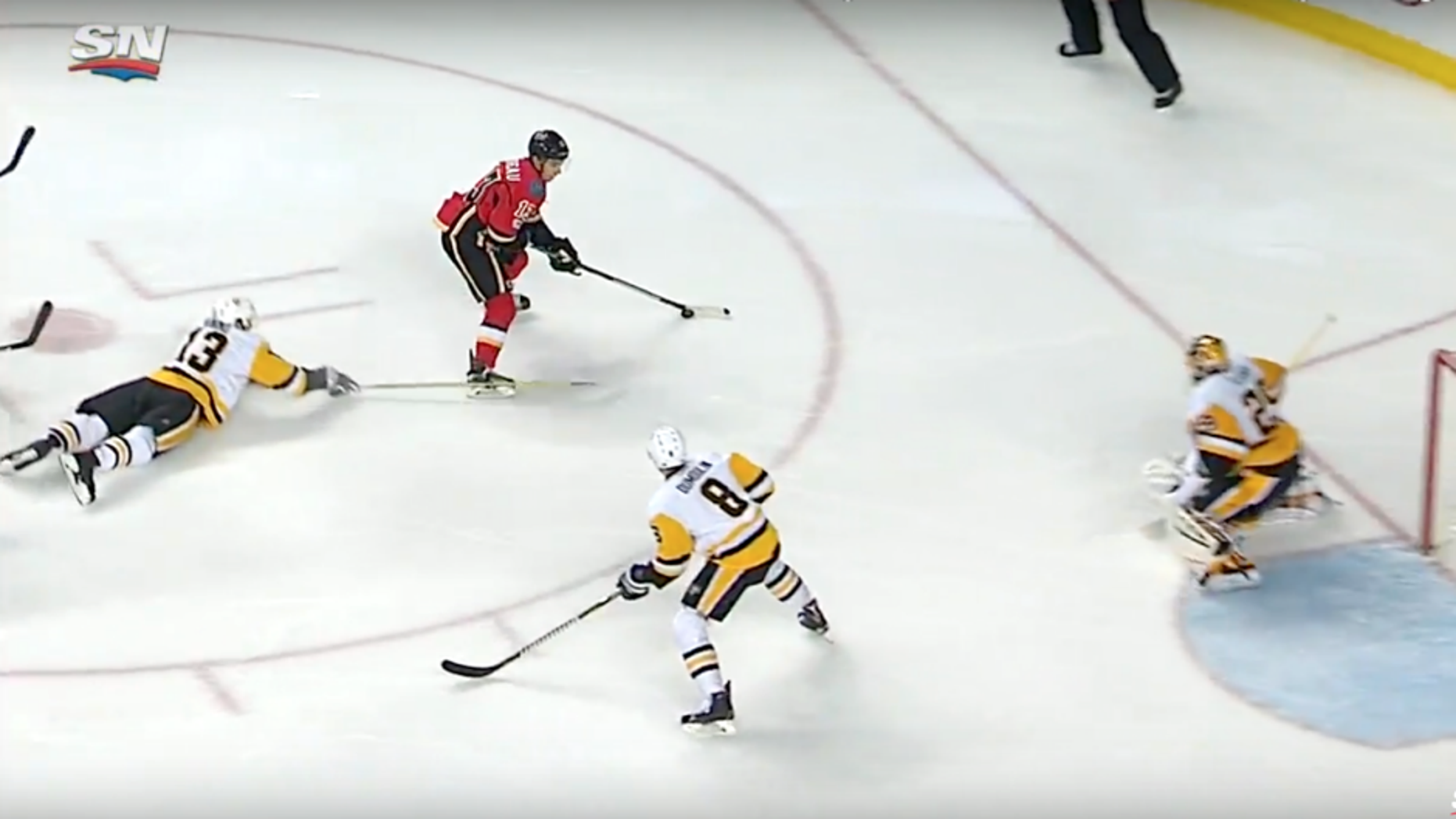 Johnny Gaudreau don't need your stinkin' help.
The Calgary Flames winger made it happen himself with a spectacular individual effort during the third period of Monday night's game against the Penguins. The 23-year-old received the puck in his own zone and gathered a head of steam as he charged down the ice preparing to take on the Pittsburgh defense by himself.
Gaudreau managed to turn Ron Hainsey into a traffic cone and go right around him with a great deke as he entered the zone. Then, he turned his eyes towards net and was able to freeze both defenseman Brian Dumoulin, who was covering the passing lane in front, and goalie Marc-Andre Fleury, who was expecting Gaudreau to either pass or fire a shot on net.
With Dumoulin clogging the lane and Fleury committing to the short side, Gaudreau showed some incredible patience and elected to carry the puck around the net and attempt the wraparound. With the goaltender out of position, Johnny Hockey was able to tuck the puck past the goal line for an outstanding go-ahead goal.
The highlight-worthy tally is just another example of the young Gaudreau being one of hockey's toughest offensive threats to contain. Give him a little bit of room to be creative and he'll typically make you pay, and the Penguins got a nasty reminder.
The Flames went on to win the game 4-3, marking their 10th straight victory -- tying a franchise record.