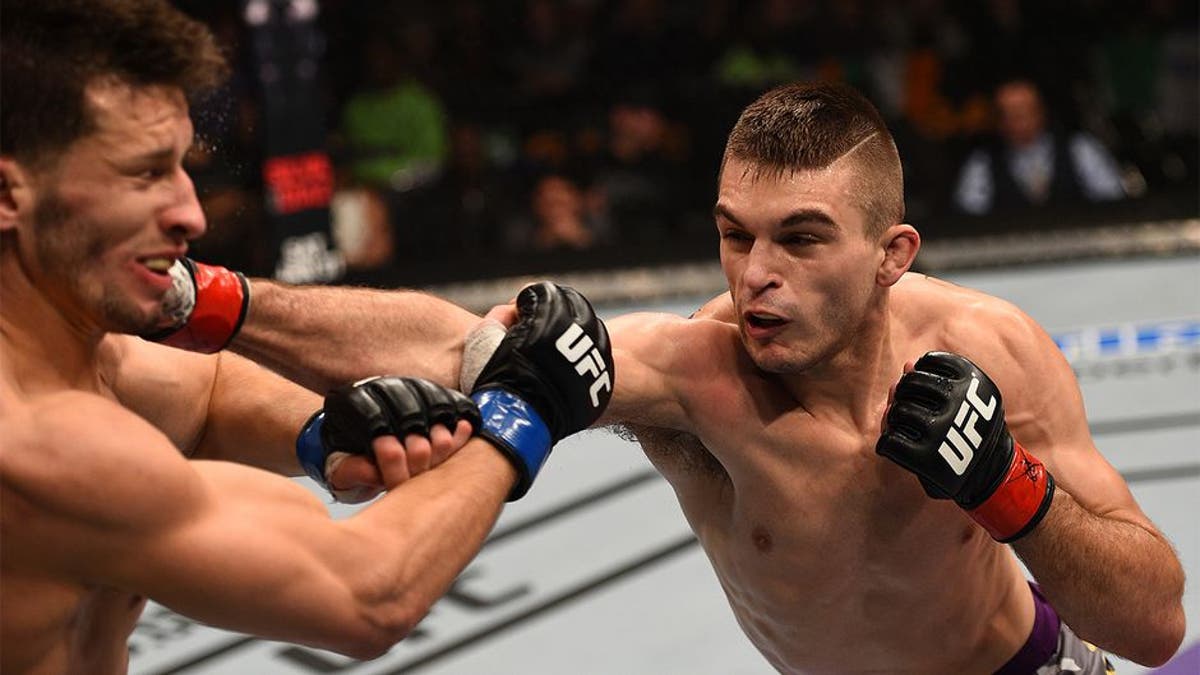 Following a year out of action due to injury, Johnny Case is ready to resume his UFC career as he's expected to face Tony Martin at UFC Fight Night in Oklahoma City on June 25.
Sources close to the matchup confirmed the bout to FOX Sports on Wednesday.
Case (22-5) has been anxious to get back in action to book his next fight after he was forced out of his last bout due to injury.
The former "Fight of the Night" and "Performance of the Night" winner confirmed he was booked for a matchup in Oklahoma City when speaking to FOX Sports, but clearly he didn't seem too concerned about his opponent.
"I have a confirmed fight for OKC, don't know the name, don't care to know who it is and expecting whoever it is to bring the toughest fight to date in every angle of the fight," Case said. "The names no longer matter to me. They are all going to react the same when they get in there with me.
"I have tunnel vision on racking up wins and doubling up my checks. Even with half the year gone, I still plan to go 3-0 in 2017. See ya Sooners."
Martin (11-3) has been teasing the fight for a few weeks now as he looks to build on back-to-back wins in his most recent bouts against Alex White and Felipe Olivieri.
It looks like both fighters are now on board for the matchup as Case wants to re-establish himself in the lightweight division while Martin tries to build on his recent win streak when they collide in June.
UFC Fight Night from Oklahoma City will be headlined by another lightweight fight when former "Ultimate Fighter" winner Michael Chiesa returns to action against Kevin Lee in the five round main event.