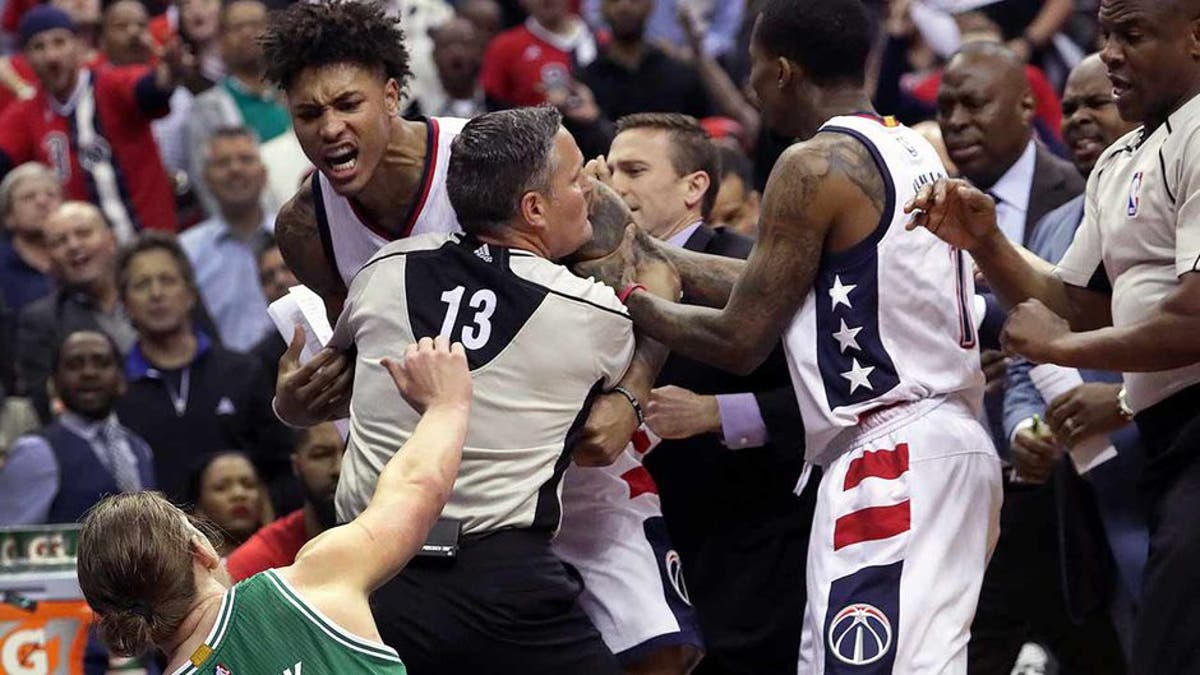 Washington Wizards forward Kelly Oubre Jr. assumed Celtics fans would let him hear it for his altercation with Kelly Olynyk earlier in the series, but what Boston fans had in store for Oubre was so vulgar that it caught Wizards star John Wall off guard Wednesday night.
Fans at TD Garden initially chanted We want Oubre! but the crowd changed its tune later in the game, screaming [Expletive] you, Oubre! loud enough that it could be heard on the TNT broadcast.
Wall said after the Celtics 123-101 win that the vulgarity took him by surprise.
"We told [Oubre] what to expect from the crowd. We didn't think it would be those type of words," Wall told reporters, via ESPN. "But all you can do is go out there and play basketball. We're his brothers. We stick behind him."
Getty Images
Oubre was given a one-game suspension after he leveled Olynyk for setting an illegal screen in Game 3. Oubre tried to downplay what he heard from the fans Wednesday.
"Um, I still hear my name ringing in my head because that's all I heard when I was on the court, but I was just going out there to play," Oubre told reporters, via The Washington Post.
Oubre finished with 13 points on 5-of-10 shooting in 20 minutes Wednesday night. The Wizards hope to extend the series, which is heading back to Washington with the Celtics up 3-2.