John Mara confirms that JPP will report to Giants next week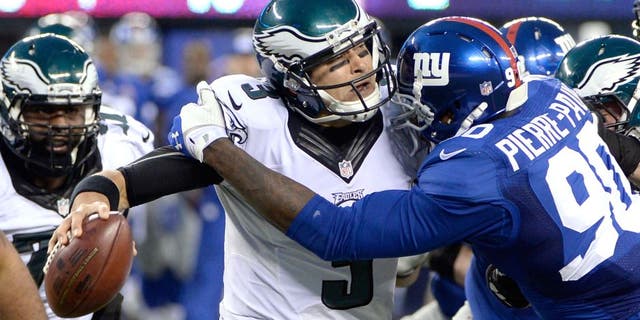 NEWYou can now listen to Fox News articles!
Earlier on Thursday, FOX Sports' Mike Garafolo reported that Jason Pierre-Paul would return to the New York Giants sometime next week. Later that evening, Giants co-owner John Mara confirmed the report.
"His agent informed us that he plans to report sometime next week," Mara said, per the New York Daily News. "That's all I know."
Mara wasn't too keen on providing any extra details, but maybe there wasn't anything else to report. The Giants are hoping to get their best defensive end back in action at some point during the early half of the 2015 regular season.
(h/t New York Daily News)