John Madden on Jarryd Hayne: 'He has to make the team'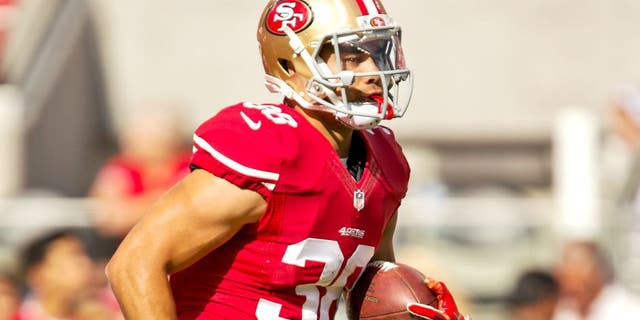 Count one legendary coach in the corner of Jarryd Hayne.
John Madden has been impressed with Hayne's two performances in the preseason, with the former rugby star showing speed, elusiveness and playmaking skills on offense and special teams.
So far, Hayne has 117 rushing yards in two preseason games, second behind Denver's Ronnie Hillman's 120.
Hayne has also fielded five punts for 108 yards and returned a kickoff for 33 yards.
"He's come all the way from, geez, that's a nice story', rugby player, all these things to, 'Doggone, right now he's a pretty good player, maybe he'll make the team'," Madden told KCBS radio, via Brisbane Times. "Right now, I think he has to make the team."
(h/t Brisbane Times)