John Lattner, Heisman winner at Notre Dame in 1953, dies at 83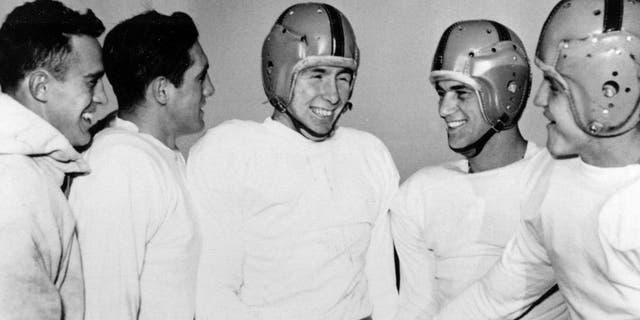 SOUTH BEND, Ind. -- John Lattner, the 1953 Heisman Trophy winner who helped lead Notre Dame to a 9-0-1 record and a No. 2 ranking in Frank Leahy's final year as coach, has died at 83.
His death was confirmed Saturday by Notre Dame.
Lattner, a two-time All-American, was a halfback, defensive back, punter and kick returner who edged Minnesota's Paul Giel for the Heisman.
He was on the cover of Time magazine on Nov. 9, 1953, with the words ''a bread-and-butter ball carrier,'' a description used by Leahy. In 1953, he helped lead the Irish past Georgia Tech 27-14, ending the Yellow Jackets' 31-game unbeaten streak.
Lattner was drafted seventh overall by the Pittsburgh Steelers and played one season. He was inducted into the College Football Hall of Fame in 1979.