John Harbaugh hopes Gary Kubiak didn't pick his brain too much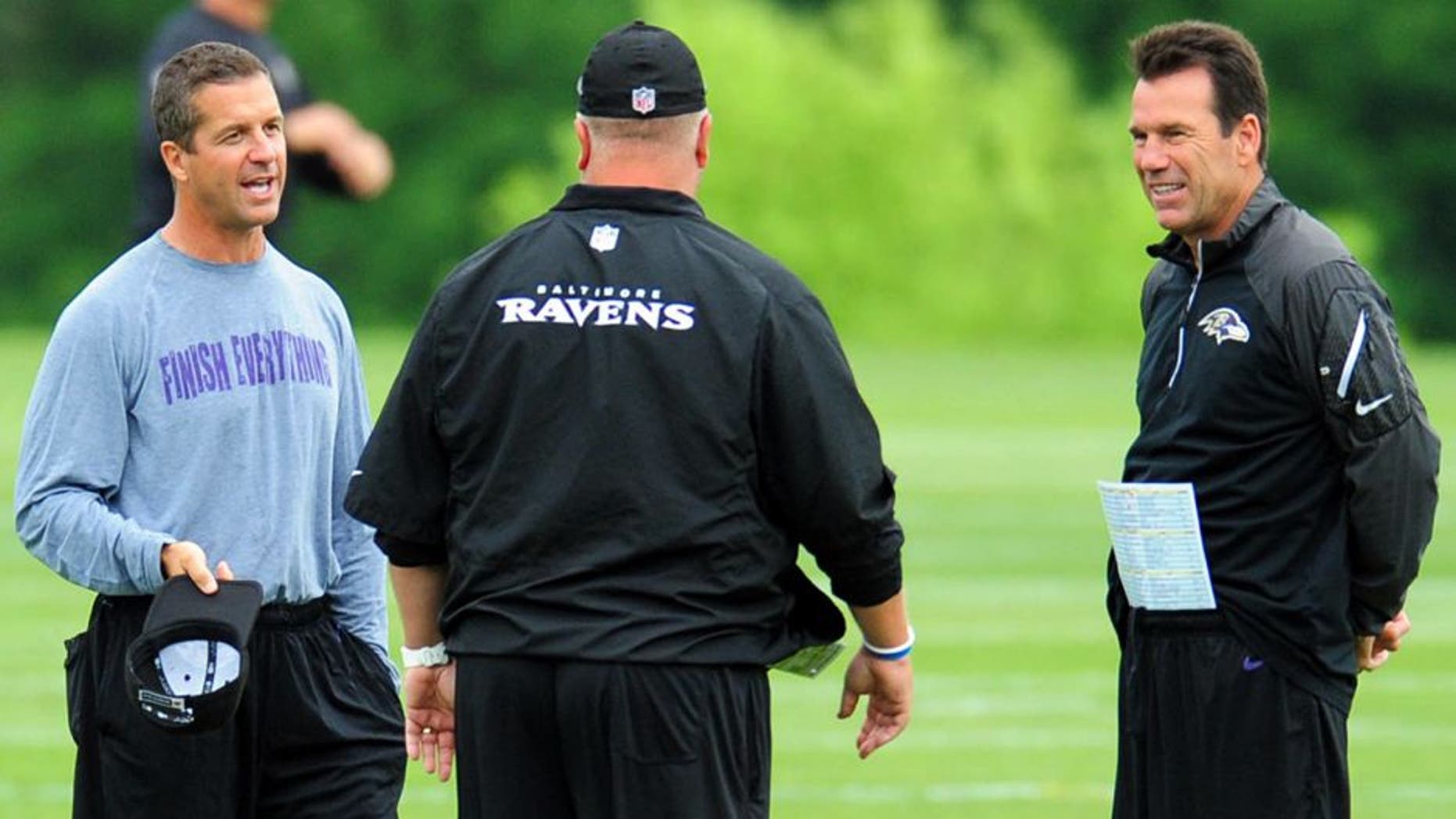 Is one year side-by-side enough to learn the ins and outs of a fellow coach?That's the question John Harbaugh and Gary Kubiak face this week when their teams collide in Week 1 in Denver.
Kubiak served as Harbaugh's offensive coordinator with the Ravens last season, and now will try to match wits as the new head coach of the Broncos. When Harbaugh was asked if he knew Kubiak's tendencies from the year they spent together, he had a humorous reply.
"I'm trying to check and see if he picked my brain too much," Harbaugh joked via the team's official website, patting his head to make sure everything was still in there. "Let's see if everything is intact here. You never know."
Truth be told, no one really knows how quickly Broncos quarterback Peyton Manning will take to Kubiak's new system, which is expected to rely more on the run that Manning is used to.
"We think we have an idea, but you never know in the opener for sure what somebody is going to do and how they're going to play, and the same [goes] with them as far as preparing for us," Harbaugh said via Russell Street Report.
Kubiak's quarterback from last season believes the off-field brain teasing is overrated.
"[Kubiak is] not the defensive coordinator, and I don't know how much he knows my thought process," Ravens quarterback Joe Flacco said via Russell Street Report. "Obviously, there was a little bit of input here and there, but I think all the [past] stuff is overrated. You have to go out there and play the football game, and it's whoever plays better on that day."