John Fox has nipples on his mind as NFL Combine kicks off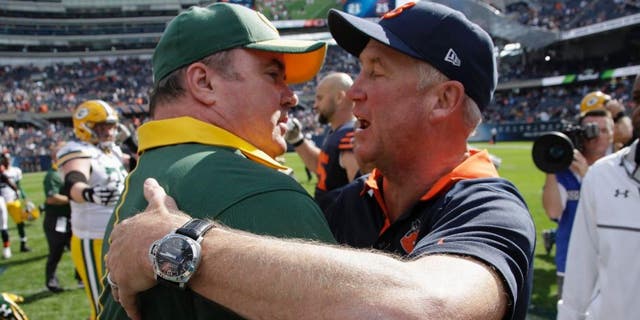 NFL head coaches and general managers gathered at the NFL Combine Wednesday to provide mostly nondescript answers about their respective teams.
That is until Chicago Bears head coach John Fox took the podium. When comparing a player's raw athleticism to his intangibles -- in this case as it pertains to Bears running back Ka'Deem Carey -- Fox made reference to what's behind a player's left nipple.
Here is Fox's full quote about Carey:
Fox was most likely making reference to a player's heart -- which is actually located behind his left pectoral -- but now that we've got this quote to run with, we're certainly not complaining.
Carey can rest easy knowing that he's shown Fox enough behind his left nipple to earn himself a roster spot.