John Farrell looking forward to seeing Shohei Otani pitch during MLB All-Star tour of Japan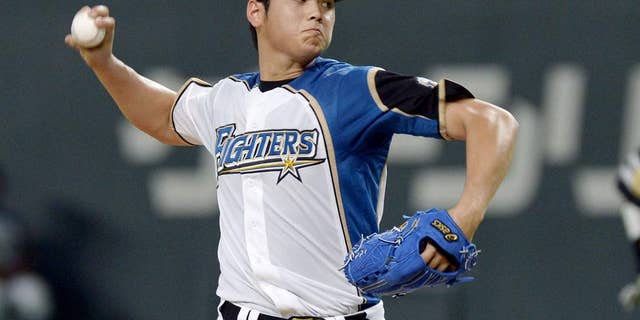 OSAKA, Japan – Boston Red Sox manager John Farrell is looking forward to seeing Japanese pitching sensation Shohei Otani during Major League Baseball's all-star postseason tour of Japan.
Farrell and 29 major league players arrived in Osaka on Sunday night ahead of their five-game series against Japan starting Wednesday. The MLB all-stars will also play two exhibition games during their tour.
Farrell, who is managing the MLB squad, singled out Otani as the player he is most interested in.
The 20-year-old right-hander went 11-4 with 179 strikeouts and a 2.61 ERA this season for the Nippon Ham Fighters. Otani also plays the outfield for the Fighters and posted a respectable .274 batting average with 10 home runs and 31 RBIs in 87 games. He is expected to pitch Game 5 at Sapporo Dome.