John Elway was 'surprised' Brock Osweiler was so angry about benching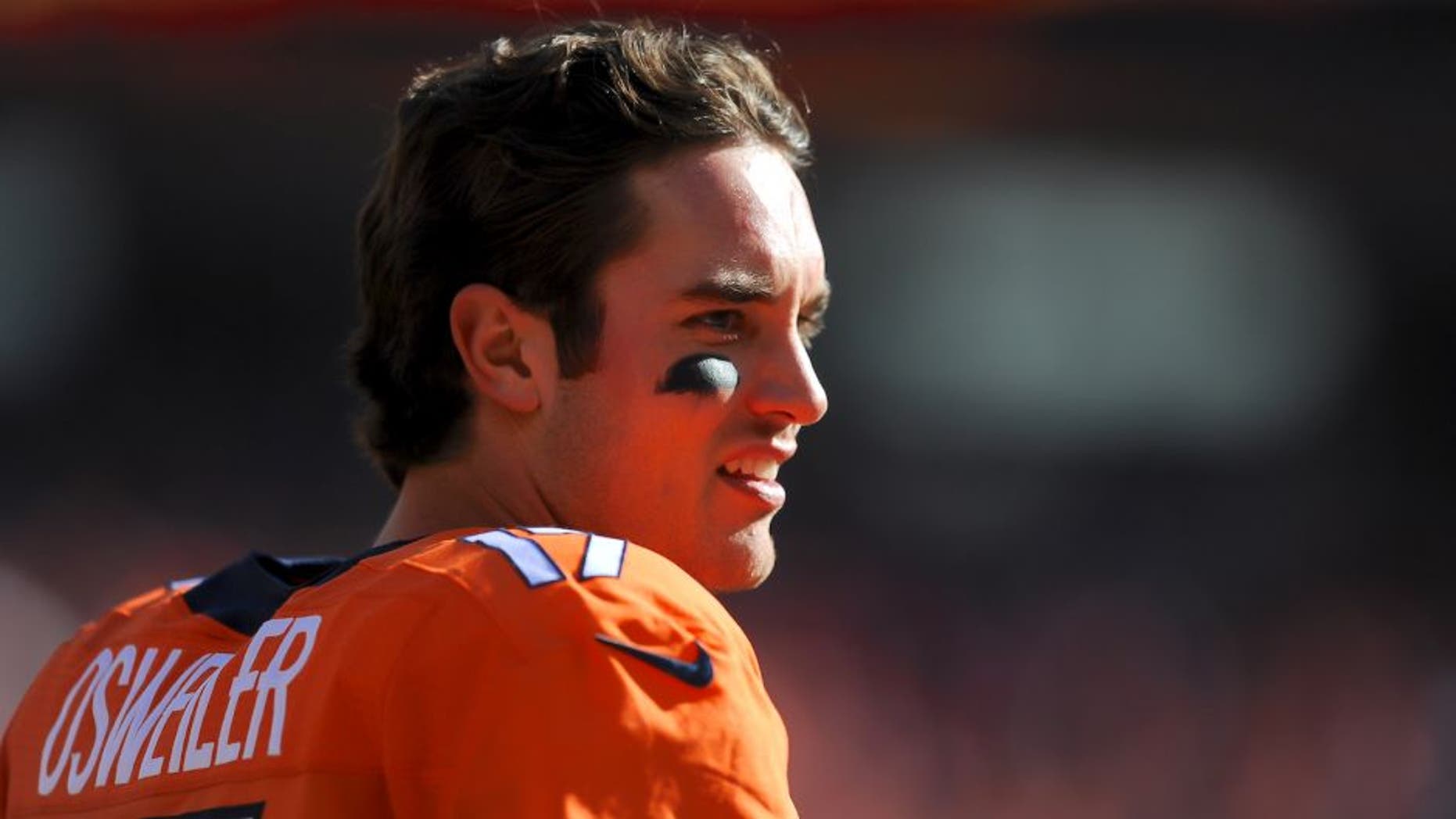 The Denver Broncos were forced to use two starting quarterbacks last season en route to a Super Bowl title. Of course, that was due to Peyton Manning's injury (and terrible play), giving way to Brock Osweiler as the starter.
However, once Manning returned, it sent Osweiler back to the bench. No player would be happy about being pushed aside after playing relatively well, but the Broncos were shocked by how angry Osweiler was.
"I can understand that he didn't want to sit down and have Peyton come back in that San Diego game, but it wasn't the fact that Brock was playing bad," general manager John Elway said via the Denver Post. "We needed a change of something. So I was a little surprised just how he seemed to be a little bent out of shape about that. But he had an opportunity to make a tremendous amount of money in Houston, and for us, it just didn't fit."
This offseason, Osweiler left the Broncos for the Houston Texans and a whole bunch of money, causing Denver to be without a surefire starter at quarterback. Few people blame him for doing so, but it seems as though he could have handled the whole situation better.
No player wants to be benched, but it's obvious the Broncos made the right choice. They won the Super Bowl with Manning at the helm despite his playing being lackluster, to say the least.