John DeFilippo named as Philadelphia Eagles quarterback coach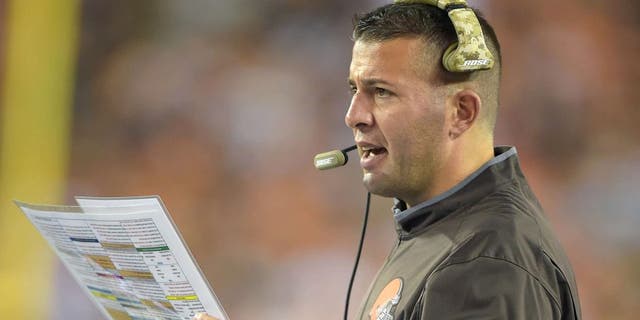 The Philadelphia Eagles have hired former Cleveland Browns offensive coordinator John DeFilippo as their quarterbacks coach.
Mike Garafolo brings up a huge point. Will Sam Bradford be the main quarterback DeFilippo works with in his first season?
Bradford, of course, is entering the offseason as a free agent. The 28-year-old quarterback is coming off of a six-year, $78 million deal, and is reportedly asking for an absurd $25 million per year.
If Bradford does end up agreeing to a deal in Philadelphia, he should have a great coach to work with in DeFilippo. DeFilippo worked out well in Cleveland, helping Gary Barnidge turnaround his career and helped get Travis Benjamin open.
This isn't DeFilippo's first rodeo as a quarterbacks coach. He worked as one for the Oakland Raiders and New York Jets. His most recent efforts, in Oakland, helped Derek Carr become a household name.
Tommy Chalk writes about the NFL and NHL for FOX Sports. You can follow him on Twitter @Tommy_Chalk