John Calipari explains how DeMarcus Cousins, Anthony Davis can coexist with Pelicans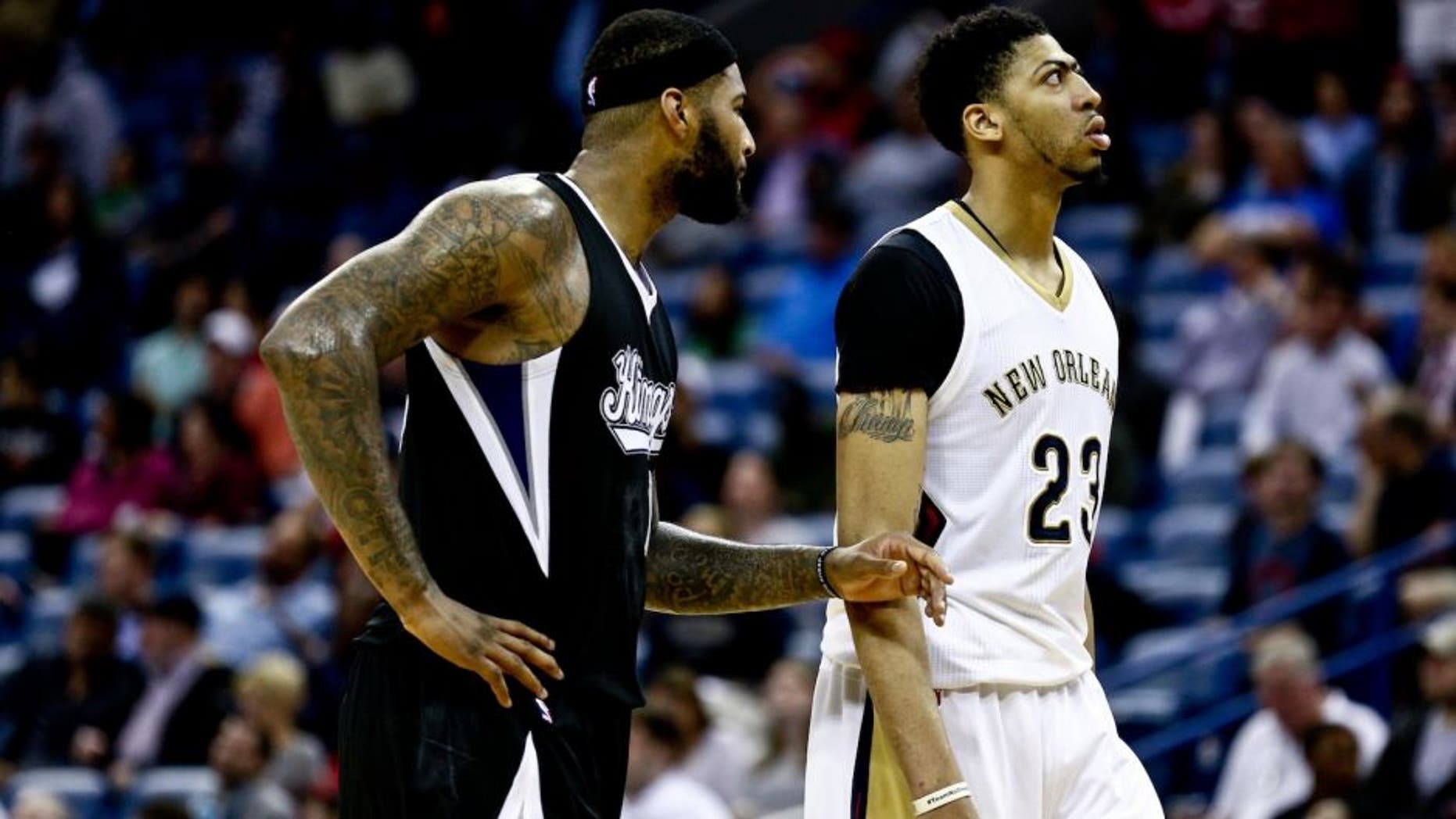 The New Orleans Pelicans pulled off a blockbuster trade late Sunday night by bringing in DeMarcus Cousins from the Sacramento Kings. By most standards, they gave up very little to land the All-Star big man, too, which makes the deal even sweeter.
With the acquisition, the Pelicans become contenders in the West with one of the best frontcourts in the NBA. Cousins, despite being pegged as a player with character and chemistry issues, is someone many believe can coexist with Anthony Davis in New Orleans.
Kentuck coach John Calipari, who coached both Cousins and Davis, is among them. Although Calipari said him leaving Kentucky to coach the Pelicans is "not happening," he did share his thoughts on the deal during an appearance on the Dan Patrick Show Monday.
"[NBA players] know being traded is the worst. Even if it is a trade that is a good thing for both parties and for the players, being traded knocks these guys for a loop. DeMarcus loved Sacramento. He felt it was his home. He loved the fans. They just weren't winning. Maybe they didn't have enough, but I'm telling you both he and Anthony, they're about winning."
Davis played just one year at Kentucky, but it was a season that was filled with accolades. He won a national championship, was an All-American and won the Wooden Award as the best played in the country.
He did all of that while sharing the rock and playing an unselfish brand of basketball.
"Anthony Davis, when I recruited him, just said, 'All I want to do is win. You don't even need to tell me where I'm gonna play. I'll play wherever you want me to.' The kid ended up taking the fourth-most shots on my team that year and he just scored 52 points in an All-Star game. That's how unselfish he is and how stupid I am."
Calipari also backed Cousins, who's been called immature and selfish.
"DeMarcus, they can say what they want. He was unselfish for us here. He played with John Wall, Patrick Patterson, Eric Bledsoe. He shared. He goes to USA Basketball. He shared."
Calipari, having experience with both players, believes there are a multitude of ways the Pelicans can play their two big men. Their versatility and position flexibility will make it easy for coach Alvin Gentry to mesh their styles.
He, and Pelicans fans, just can't expect it to happen overnight.
"Obviously, he and Anthony are gonna have to figure it out together and it's gonna take time. If anybody thinks, 'OK, now they're just starting to win.' You need guards, you need schemes that you feel comfortable with. Just like when Cleveland started with LeBron. It took time. It took them a couple months before they really started clicking.
"I think he'll figure it out. You got one that's a little more physical. Anthony can play the 3, he doesn't have to be the 4. You could play with a small 5 and have DeMarcus play 4. Any issues DeMarcus would have defensively, well Anthony Davis is behind you leading the league in blocks.
Davis, a defensive monster in the front court, is averaging 27.7 points and 12.0 rebounds per game. Cousins has put up similar numbers (27.8 points and 10.7 rebounds), but his 4.9 assists per game are 2.7 more than Davis.
Their personal numbers are likely to take a hit, but as long as they can play alongside each other, the Pelicans can be dangerous.
"This could be crazy. They just gotta figure it out together. And it's just not gonna happen in a week. It just doesn't. But they're two players that wanna win, that like each other."