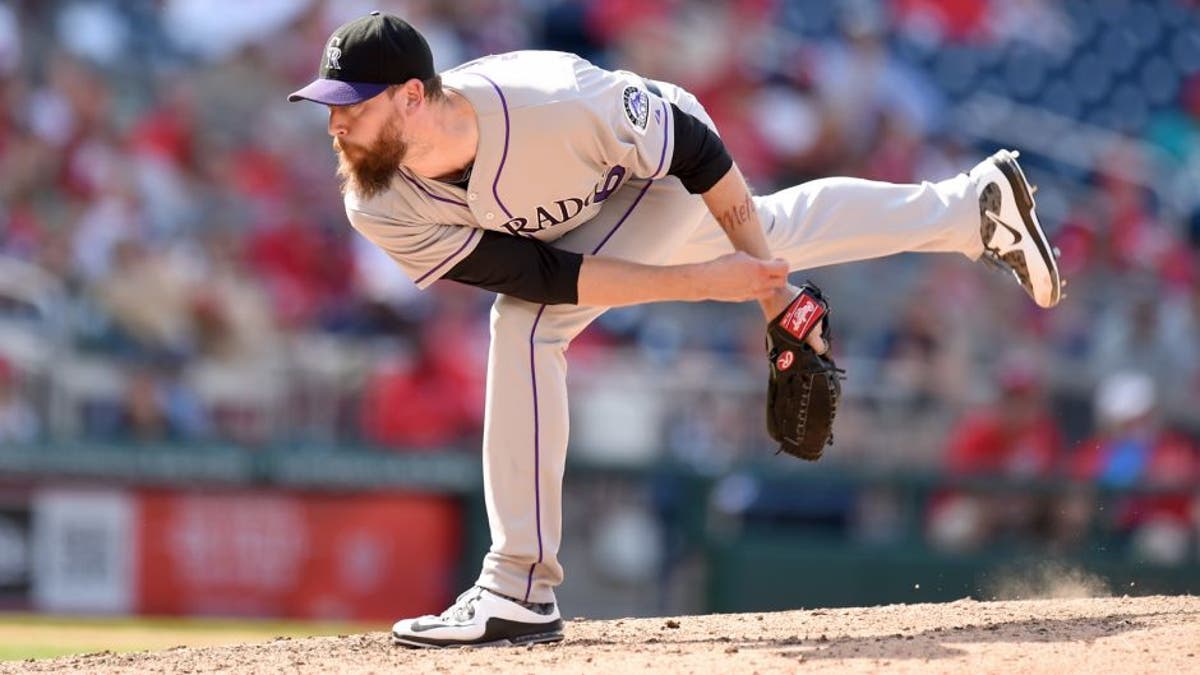 Two weeks after being relegated from the Rockies' closer role, John Axford will be on the mound attempting to save games again.
Manager Walt Weiss told reporters before the Rockies' game on Tuesday that Axford has been reinstated as the team's closer after pitching two weeks in a late-relief role.
"He went through some tough times," Weiss said. "But he righted the ship. So I'll plug him back in."
Although Weiss affirms that Axford "looks like himself again," he struggled as well during his late-relief appearances and has surrendered five earned runs in 7 1/3 innings over seven appearances in August.
The move is likely more weighted by the struggles of Axford's replacement, Tommy Kahlne, than Axford's reclamation of prior form.
Kahle converted two of three save opportunities while filling in as closer, but allowed five earned runs over 1 2/3 innings in his last two outings, which included a blown save.
"His stuff has always been plus-stuff," Weiss said of Axford. "It's been a matter of getting in tough counts and walks. He's dealt with it at times in his career. Other than a tough spot, it hasn't really shown up for us. When he's throwing strikes, he's as good as anybody at the back end of a game."
(h/t Denver Post)