Joey Logano visits hard hit areas of South Carolina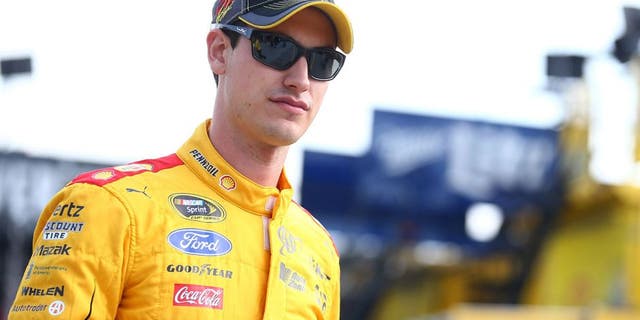 NEWYou can now listen to Fox News articles!
While the NASCAR Sprint Cup Series was waiting out the rain in Dover, Delaware two weeks ago, people throughout South Carolina were concerned about much more than whether the race would be run on time or not.
When heavy rains saturated the state, flooding ensued and many people throughout the area lost homes, possessions and even loved ones.
Thursday, Team Penske's Joey Logano spent much of the day touring Columbia, South Carolina. The Chase driver visited some of the hardest hit areas, met with victims and first responders, and did something special to leave a long-lasting mark. Through the Joey Logano Foundation, the driver of the No. 22 Ford has donated $50,000 to charities that are supporting flood relief.
This is not Logano's first visit to an area hard hit by a natural disaster. In June 2011, Logano -- then driving for Joe Gibbs Racing -- and his crew visted Joplin, Missouri after the area was hit by an F5 tornado. The young driver helped rebuild a family's home and visited with employees of the Home Depot completely destroyed by the tornado.
Check out some of the images from Logano's visit to South Carolina: