Joey Barton banned 18 months by FA, admits he placed bets against own team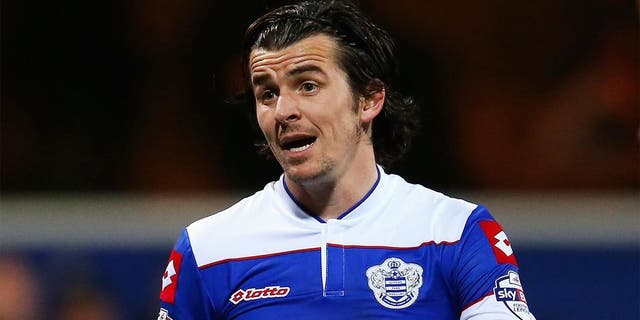 The FA has banned Burnley's Joey Barton for 18 months for violating the organization's betting rules, the midfielder admitted in a post to his own websitepublished on Wednesday.
Barton says the decision, which he plans to appeal, will effectively force himinto early retirement.
In the statement, Barton admits that he has a gambling problem, and says he has medical documentation proving so.
From the statement:
As for the scale of my football betting, since 2004, on a Betfair account held in my own name, registered at my home address and verified by my own passport, with full transparency, I have placed over 15,000 bets across a whole range of sports. Just over 1,200 were placed on football and subject to the charges against me. The average bet was just over 150, many were for only a few pounds.
Perhaps most shockingly, Barton admitted that he had occasionally placed bets against his own team, though he says he was never in the squad or on the bench any of the times he did so.
Second, on the few occasions where I placed a bet on my own team to lose, I was not involved in the match day squad for any of those games. I did not play. I was not even on the bench. I had no more ability to influence the outcome than had I been betting on darts, snooker, or a cricket match in the West Indies. I should add that on some of those occasions, my placing of the bet on my own team to lose was an expression of my anger and frustration at not being picked or being unable to play. I understand people will think that is childish and selfish and I cannot disagree with that.
Barton also writes that he believesthe length of his suspension is unfair and not in line with other suspensions issued for players with similar gambling issues. He also calls out the FA for what he believes is hypocrisy, saying "if the FA is serious about tackling gambling I would urge it to reconsider its own dependence on the gambling industry." He then includes a list of the bets he says were listed as the most pertinent by the FA.
He concluded by saying this is anothermistake he must correct in his life.
Throughout my career I am someone who has made mistakes and owned up to those mistakes and tried to learn from them. I intend to do that here. I accept that this is one more mess I got into because of my own behaviour. This episode has brought home to me that just as I had to face up to the need to get help to deal with alcohol abuse, and with anger, so now I need to get help for my issues with gambling, and I will do so.
Read the full statement at Barton's website.
More from Fox Soccer: