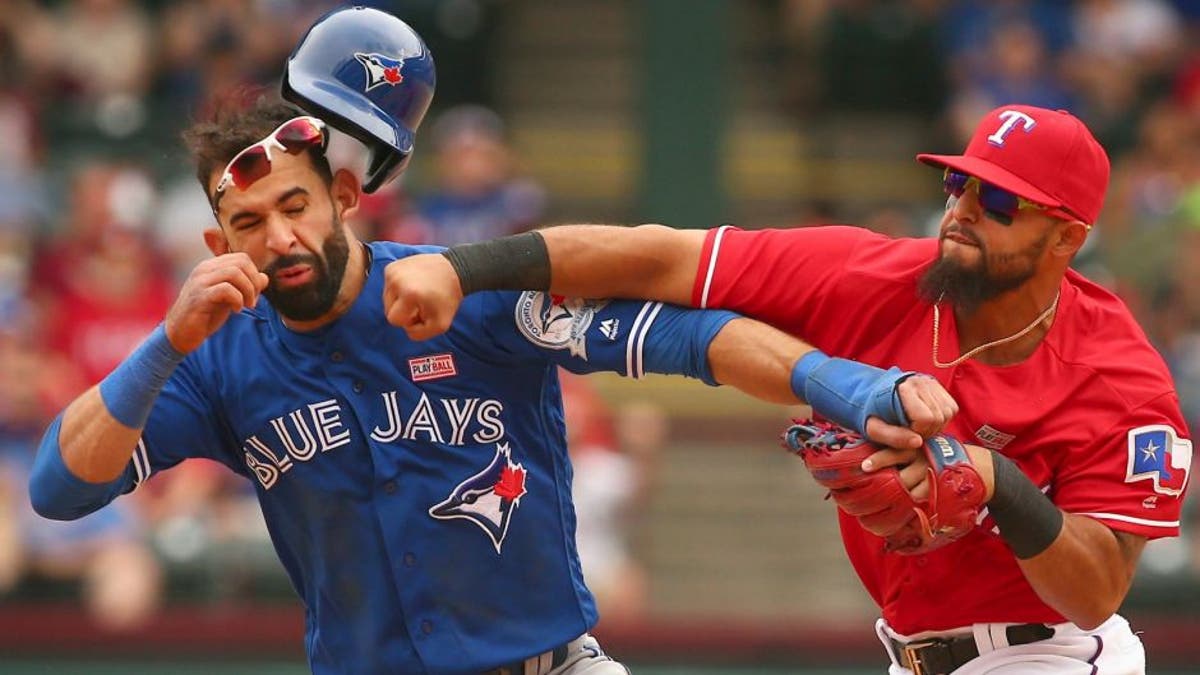 PHOENIX (AP) -- MLB chief baseball officer Joe Torre says discipline is obviously coming for those involved in Sunday's melee between the Toronto Blue Jays and Texas Rangers, "hopefully" as soon as Tuesday.
At a news conference Monday before the Arizona Diamondbacks-New York Yankees game, Torre said of the punch that the Rangers' Rougned Odor connected with the jaw of Toronto's Jose Bautista, "it certainly wasn't pretty and I hate seeing that stuff."
Torre said it's tough enough staying healthy in baseball without contributing to an incident that "could keep you out of the ball game or end your career."
Torre said he would meet Monday night with Joe Garagiola Jr. -- MLB's senior vice president of standards and on-field operations -- and issue a statement "hopefully" by Tuesday.