Joe Theismann rips Cam Newton for fumble, presser: 'He has to grow up'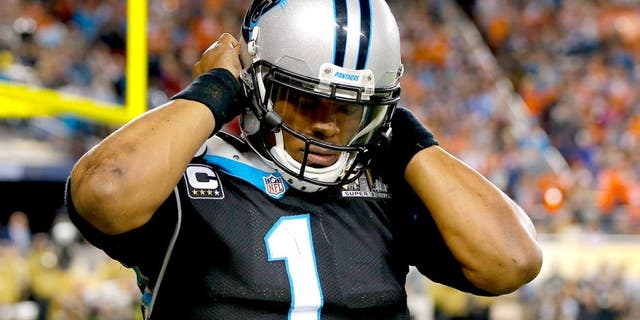 NEWYou can now listen to Fox News articles!
Just last week, Cam Newton was on top of the world and found himself in the conversation as the next "face of the NFL." Sunday's performance in Super Bowl 50 -- on and off the field -- have seemingly changed that.
Beyond having the worst performance of his MVP season, Newton faced plenty of criticism for not falling on a fumble late in the game. It's been well documented over the past week, as has Newton's postgame press conference ... or lack thereof.
Former Redskins quarterback and Super Bowl champion Joe Theismann wasn't particularly happy with Newton's decision to remain upright when the ball was loose on the ground. He was even more disappointed in Newton's excuse for that decision after the game.
Via the MMQB:
Theismann isn't the first person to take issue with the way Newton acted both during the game and after the fact. Former Alabama quarterback Greg McElroy said he "quit on his team" on Sunday. Few, however, have come out and blasted Newton the way Theismann has.
Although it probably doesn't need to be said, Theismann isn't ready to anoint Newton as the face of the league.
Newton's image took a big hit on Sunday, which wasn't what many expected to happen. Just about everyone outside of Denver thought he'd go on to beat the Broncos and solidify his place among the game's elite.
Instead, he showed a lack of maturity that has set him back a bit. Assuredly, he'll respond and bounce back to have another MVP-caliber season in 2016, but silencing the newfound critics in the coming months will have to come first.