Joe Panik not expected to return to Giants until September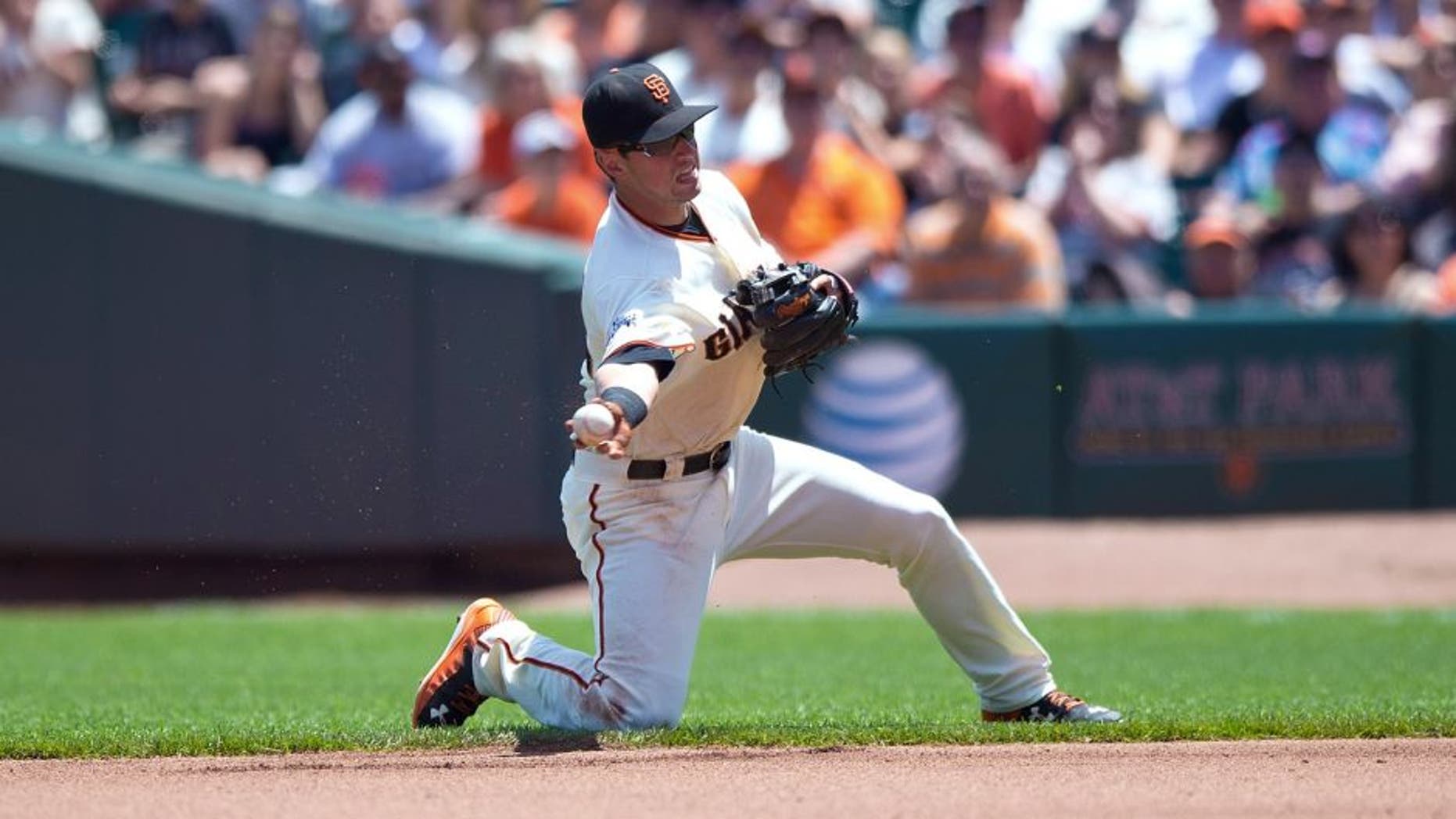 The San Francisco Giants will continue to carry onwithout their All-Star second baseman for at least another couple weeks.
CSN Bay Area quotes manager Bruce Bochy as saying that it"would be a little bit of a surprise" if second baseman Joe Panikwere to return before September.
The good news for the Giants is that Panik, who has beenon the disabled list since Aug. 2 with lower back inflammation, appears to beon the mend.
According to CSN Bay Area, Panik played catch at theGiants' facility in Scottsdale, Ariz., on Wednesday and is slated to swing thebat over the weekend for the first time since being placed on the DL.
Although the Giants didn't acquire veteran second basemanChase Utley, whom they showed interest in, they have been in good hands withrookie Kelby Tomlinson at second base while Panik has been inactive.
After going 2 for 4 with an RBI in the Giants' 4-3 lossto the St. Louis Cardinals on Wednesday, Tomlinson is hitting .355/.375/.516with six RBI in the 13 games in which he's filled in for Panik.