Joe Maddon toasts his 1,000th win with a postgame glass of wine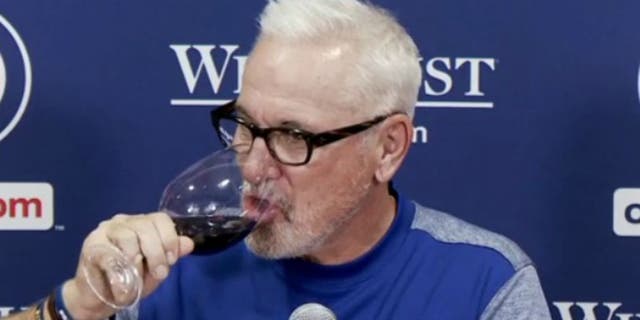 Joe Maddon hit the 1,000-win milestone with the Cubs 9-5 victory over the Reds at Wrigley Field on Tuesday. And he celebrated with a glass of red wine at the postgame press conference.
Fittingly, it was a glass of Big Smooth for the noted wine connoisseur.
Reflecting on the achievement, Maddon thanked his coaches and players.
"To the players who have been a part of this, I want to say, 'Thank you,'" he said, via MLB.com. "You don't do it without the players."
Maddon also announced that his Respect 90 Foundation will donate 1,000 meals in Chicago and 1,000 in Tampa Bay to commemorate his 1,000th win.
For the record, 219 of those wins have come in the past two-plus seasons with the Cubs (Maddon had 754 wins with the Rays, and 27 with the Angels).
Isaiah J. Downing-USA TODAY Sports | Isaiah J. Downing