Joe Hawley: Jameis Winston is 'the biggest competitor I've ever seen'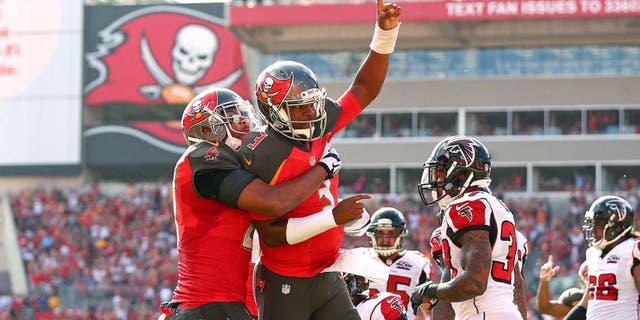 Jameis Winston has already earned a ton of respect from his teammates, coaches and the fans. Apparently, his will to win is what's really grabbing the attention of one specific player, center Joe Hawley.
Hawley, who used to play for the Atlanta Falcons, said that Winston's competitiveness is simply on another level, according to Rick Stroud of the Tampa Bay Times.
"He's the biggest competitor I've ever seen," center Joe Hawley told the Tampa Bay Times. "He loves this game, and you can tell every time he gets the ball in his hands, he'll do anything to win. It's wild. I've never seen anything like it."
After watching Winston's incredible 20-yard run on third-and-19, there's no question that he's willing to do anything it takes to win. That play was just one of many incredible plays the rookie quarterback has made this year, and it's safe to say that he has a very, very bright future.