Joe Gibbs calls son J.D. his 'hero' and says doctors have few answers on his condition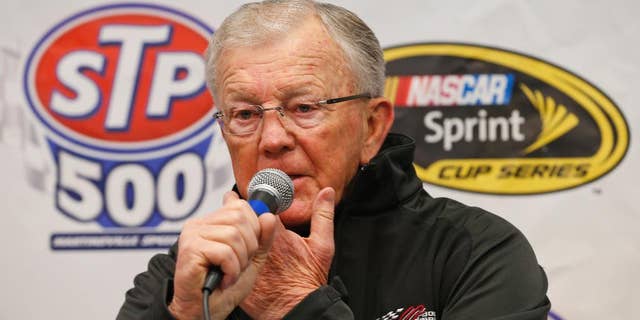 MARTINSVILLE, Va. – Joe Gibbs says his son, J.D., is his hero and the most courageous person he's ever been around.
Joe Gibbs Racing announced this week the younger Gibbs, who is the team president, is undergoing treatment for "symptoms impacting areas of brain function." Joe Gibbs says the family has known of the diagnosis for about six months and "medically, there are very few answers."
He says 46-year-old J.D. is pursuing treatment and may not be as visible with the team as a result.
Gibbs' statement at Martinsville Speedway lasted more than five minutes. He did not take questions.
Gibbs says what the doctors have said so far is "they just really don't know." The team has said symptoms began with "speech and processing issues."