Jimmy Johnson: Kelly can't treat NFL players like college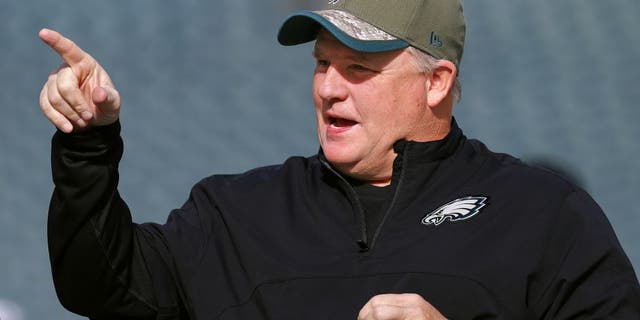 Eagles coach Chip Kelly is finding out life in the NFL isn't as easy as college football.
Heading into his third season in Philadelphia, Kelly has been criticized for the team's offseason moves and his sometimes sour relationships with his players (mainly ex-players).
Many successful college football coaches have struggled when making the leap to the NFL, but Jimmy Johnson isn't one of them. He won a national championship with Miami Hurricanes in 1987 and back-to-back Super Bowls with Dallas Cowboys in the '90s.
Johnson, the popular FOX NFL Sunday analyst, was always beloved by his players -- something Kelly apparently has not been in the Eagles' locker room.
After being traded to the Steelers, cornerback Brandon Boykin said Kelly "is not comfortable with grown men of our culture."
Kelly consulted Johnson earlier this offseason, and the former Dallas Cowboys continues to offer his insight.
"The one thing [Kelly] is finding out is you can't treat professional players like you do college players," Johnson said on ESPN Radio's Mike and Mike on Friday. "I think you've got to treat these players differently.
"Charles Haley, who's going into the Hall of Fame this weekend, I had to deal with him one-on-one in my office. He had problems with me really being onto him out in front of the other players. If I hollered and screamed at Emmitt Smith, Emmitt would go into a shell. Yet, I could cuss Michael Irvin like a sailor and he would respond. You've got to treat each player differently. You can't treat them all the same."
Kelly's offense was nearly unstoppable at Oregon, where he went 46-7 from 2009-12 before taking the pro job in Philly.
"College coaching is so easy it you're at the top place or the top 10 schools," Johnson said. "When I was a the University of Miami, we could have won eight or nine games if I hadn't even shown up to the game.
"Professional football, which Steve Spurrier found out, you try to run the same type program, the same attitude, the atmosphere, same offense that you did in college and you turn the ball over, you're not going to be successful in professional football."
Kelly won 10 games in each of his first two seasons with the Eagles, but Johnson says that won't be enough in Year 3 after an offseason full of controversy.
"The only way he's going to be able to overcome that is winning," Johnson said. "And not just winning 10 games but winning big."
MORE FROM FOX SPORTS SOUTHWEST:
- PHOTOS: Cowboys Cheerleaders Auditions
- Ranking NFL quarterback salaries
- Highest paid player on every NFL team