Jimmy Butler on the Derrick Rose trade: 'It had to be one of us'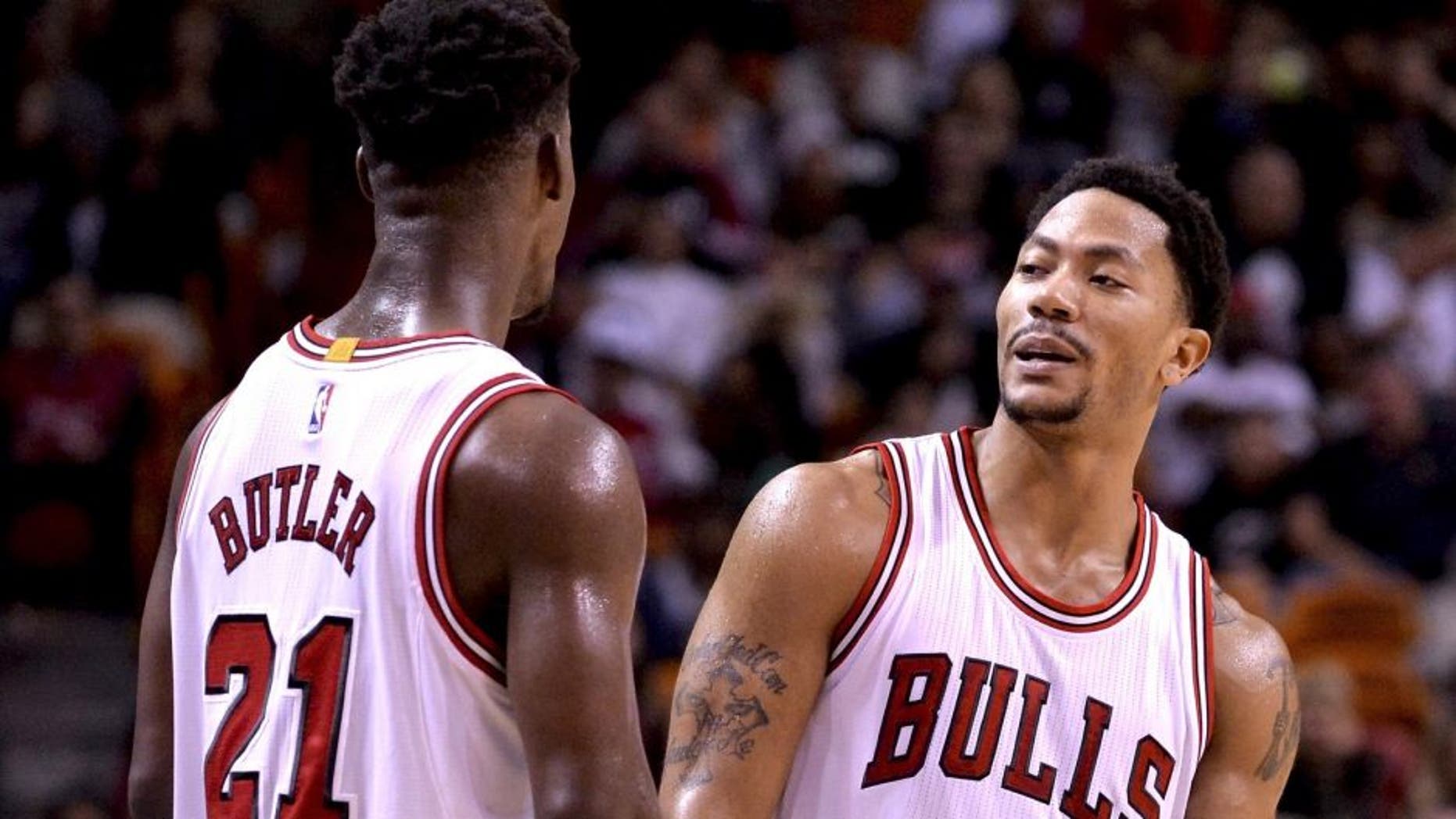 He's been a topic of conversation ever since the 2015-16 season ended -- thrust into the middle of rumors and trade talks for as far as the eye can see.
During an appearance on ESPN's The Jump on Wednesday afternoon, Chicago Bulls All-Star shooting guard Jimmy Butler attempted to clear the air. He spoke candidly about what has transpired within the franchise this offseason -- more specifically: the Derrick Rose trade to the New York Knicks -- saying "I can't say I was surprised. I knew it had to be one of us."
And when prompted by analyst Tracy McGrady to answer "why" it had to be 'one of them': "I have no idea."
Later, Butler opened up regarding his feelings of everything that's gone down the past month:
"I can't say that I was surprised ... I knew it had to be one of us, to tell you the truth. Obviously, I enjoyed playing with him. I came into the league when he was the MVP. I got so much respect for the guy. I have no bad things to say about him. I wish him the best moving forward."
Does the point guard's departure mean that Butler is in Chicago for good? That is not certain at this time, but, what is clear is that the Bulls front office is staying quiet regarding plans of a complete roster rebuild -- something the franchise hasn't considered since before drafting Derrick. For the time being, even the best player on the roster has no clue what's going on.