Jimmie Johnson's race car will sport a traditional look beginning at Texas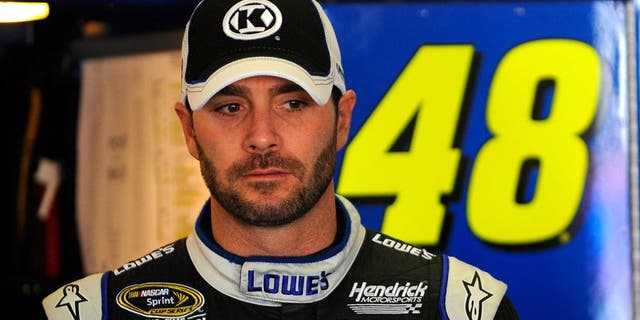 Jimmie Johnson's Chevrolet SS will have a little different look this weekend, but it's nothing unfamiliar for fans.
The traditional yellow No. 48 wil be back on the on the side panels, which will not only be featured on the car at Texas Motor Speedway, but will be here to stay for the remainder of the 2016 season.
The six-time Sprint Cup Series champion and crew chief, Chad Knaus, made the announcement with a cleaver video on Wednesday morning.
Johnson has won 56 races and and five of his six championships with the yellow numbers.
The change might be all thanks to the driver himself after posting this "Throwback Thursday" photo on Twitter last week.