Jimmie Johnson to run 'Red Vest' paint scheme at the Brickyard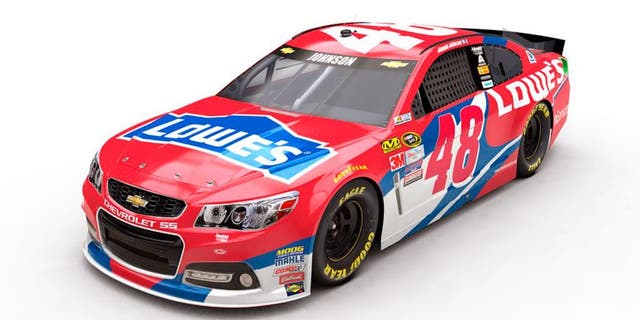 Last year, six-time NASCAR Sprint Cup champion Jimmie Johnson ran the No. 48 Hendrick Motorsports Lowe's Red Vest Chevrolet in the Bank of America 500 at Charlotte Motor Speedway. This year, he's upping the ante.
On Sunday, Johnson announced that this year, he'll run the iconic paint scheme, which honors the red vests that the more than 200,000 Lowe's employees wear, at the Brickyard 400 at Indianapolis Motor Speedway.
Johnson has won four Brickyard 400s, tops among active drivers and second only to his former Hendrick teammate, Jeff Gordon.