Jimbo Fisher involved in car wreck before FSU scrimmage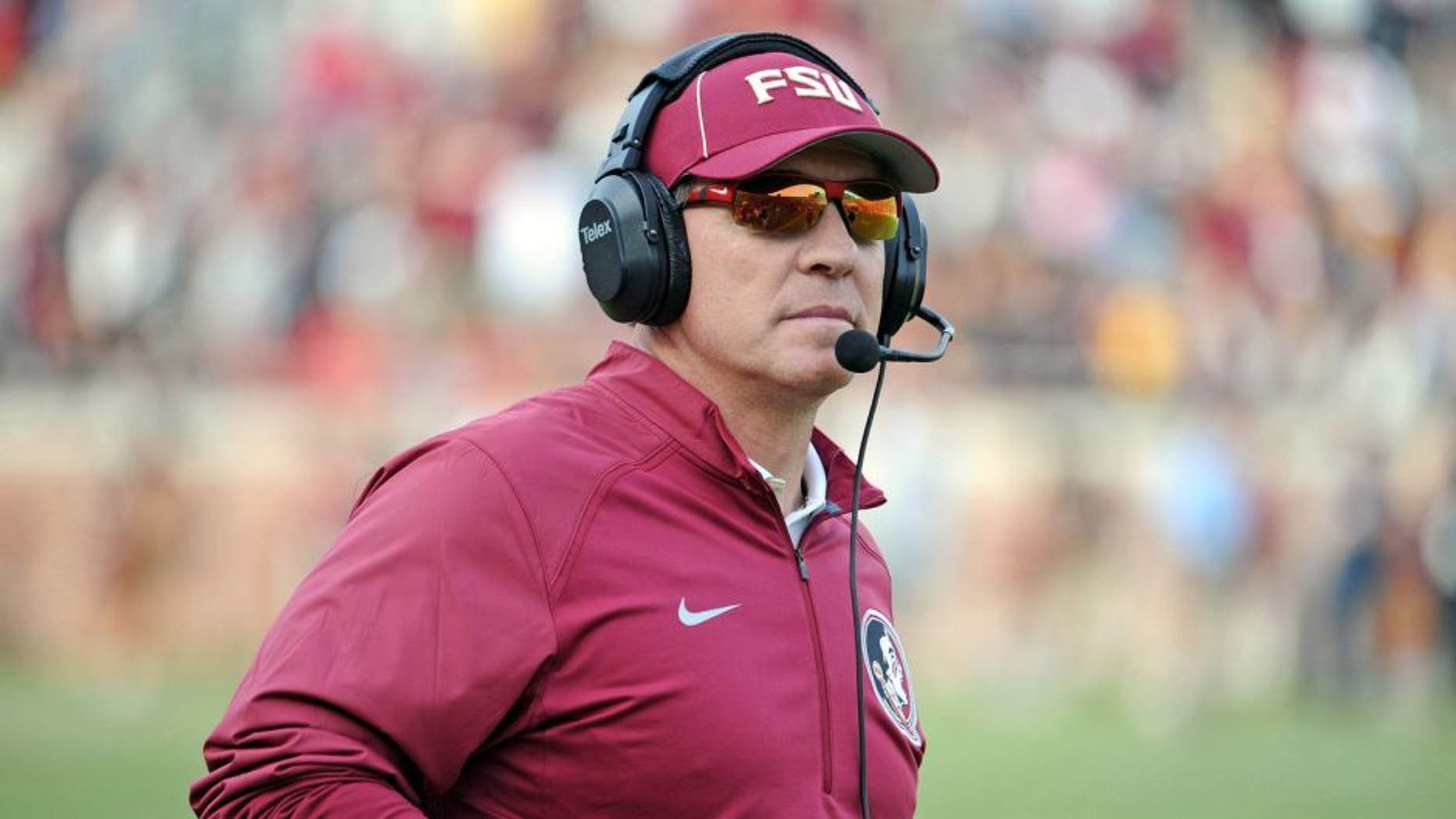 Florida State head coach Jimbo Fisher was involved in a two-car accident Saturday but walked away unharmed, ESPN reports.
Fisher's vehicle collided with another vehicle in a busy intersection approximately one mile from Doak Campbell Stadium in Tallahassee, Florida, before the Seminoles' scrimmage, according to a police report.
Neither driver was suspected of using drugs or alcohol, and no one was faulted in the accident, the police stated.