Jim Irsay says Colts hope to have Andrew Luck locked up by 4th of July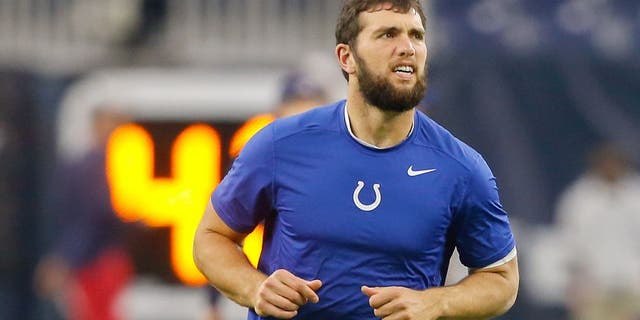 Jim Irsay and the Indianapolis Colts hope to have something extra to celebrate this Independence Day.
The Colts owner says the team is hoping to get franchise QB Andrew Luck signed to an extension by them. Luck is currently in the final year of his rookie deal.
Luck was the No. 1 overall pick in 2012 and had a career year in 2014 when he threw for 4,761 yards with 40 TDs and just 16 interceptions. His 2015 season was derailed by injury, including a kidney laceration that ended his year in early November.
Luck is set to make $16.1 million in the final year of his rookie contract, but Irsay promised in February that Luck's next contract would be "shocking."
"It's going to be a big number. It's going to be a shocking number, nine figures and probably a 20 (million) starting point per year, but again we will find the right number to get to," Irsay said.
This is all good news for Colts fans, and will hopefully ease the sting of their former franchise QB deciding to retire as a Denver Bronco.