Jim Harbaugh crushes a homer in his trademark khakis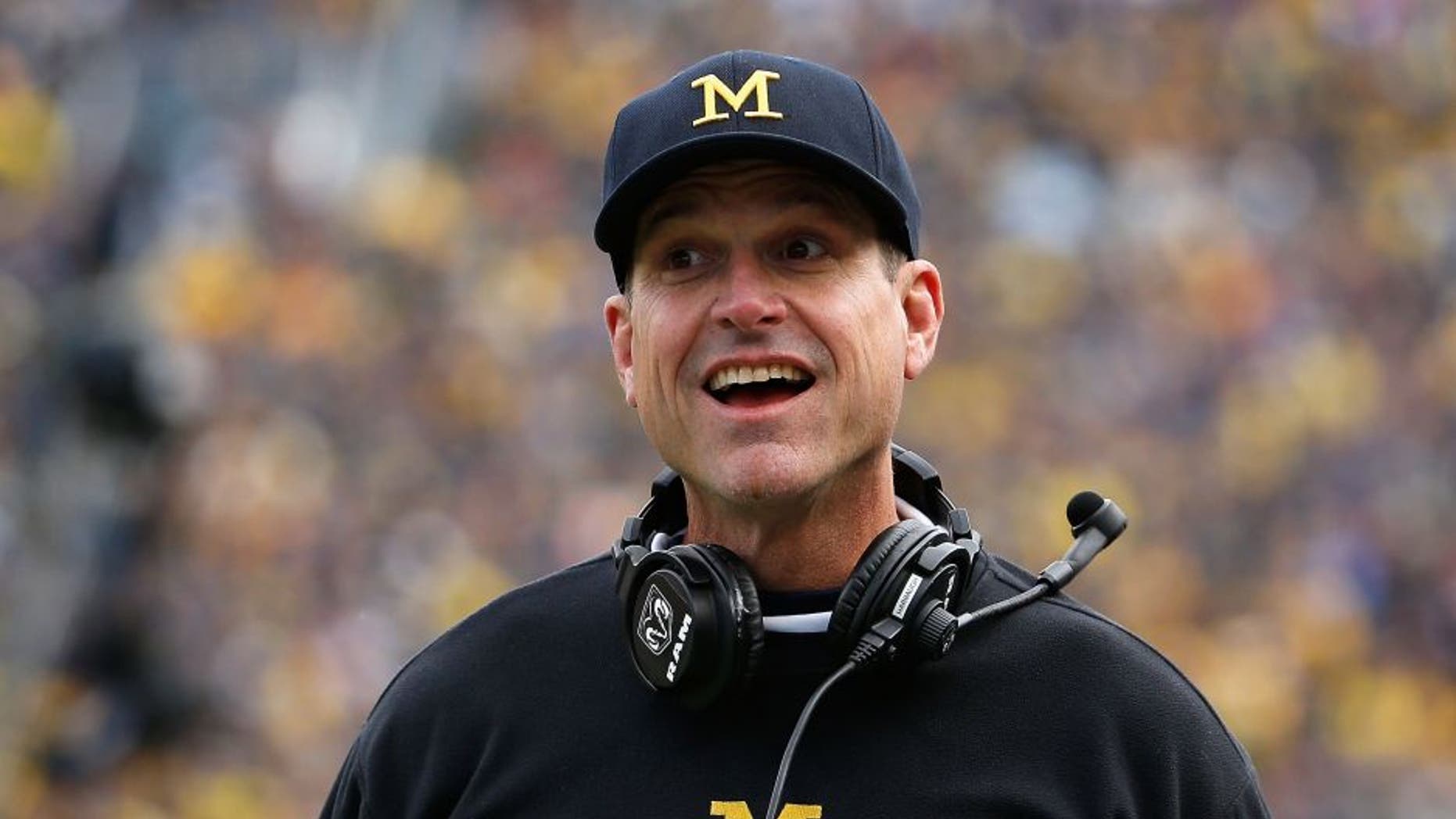 Jim Harbaugh played 15 years in the NFL, but that doesn't mean he can't pick up a baseball bat and do some damage -- albeit off a tee.
The Michigan Wolverines coach unloaded on this softball while wearing his signature khakis. Harbaugh's got a pretty nice swing for a guy who's so focused on football.